The Professional Golfer's Association (PGA) Tour is a circuit where some of the best players in the world compete for honors and demonstrate their talents. Every time we watch a competition, we are blown away by the enormous amount of ability on display and the stunning feats that the competitors accomplish. In this piece, we will look into the best performers of the PGA Tour thus far, showcasing their accomplishments and the attributes that have set them apart from the rest of the competition.
1. Seamus Power
Seamus Power's journey on the PGA Tour has been nothing short of remarkable since his initial visit here at the PGA Tour. Since the summer of 2021, he has consistently displayed outstanding golf skills, surprising the PGA Tour Betting odds and captivating fans and experts alike. Although he experienced a slight slump at the beginning of this year, with some challenging ball-striking numbers, he managed to impressively bounce back with a T18 finish in Charlotte. Power's recent performance at Craig Ranch has been noteworthy, further solidifying his position as a rising star.
2. Matt Kuchar
Matt Kuchar has experienced a renaissance year, impressing fans and critics alike. Even during his slump, he managed to secure commendable 17th and 12th place finishes at Craig Ranch. With four Top 10s already under his belt this year, Kuchar's short game has been magnificent week after week. Although questions linger about his ability to secure a victory, his consistent performance makes him a strong contender. Notably, he ranks 3rd in Strokes Gained: Par 5, highlighting his proficiency on longer holes.
3. Byeong Hun An
At the Wells Fargo Championship, Byeong Hun An's performance on the greens was below par, which led to his missing the cut. However, due to his general consistency and distinctive ball-striking talents, he should be considered a formidable opponent. It would be the perfect opportunity for him to capitalize on his present form if he played on an open course like Craig Ranch. Incredibly, he holds the 11th spot in the category of Strokes Gained: Approach, which is more evidence of his superiority in this facet of the game.
4. Scottie Scheffler
Scottie Scheffler has turned in a streak of outstanding results, demonstrating his consistency as a player. Because of his solid contact with the ball and his long drives, he poses a danger on any course. The fact that Scheffler finished second place at the Memorial Tournament indicated that he is capable of performing well under intense competition. Even though he has yet to win a tournament on the PGA Tour, he is a top performer to keep an eye on because of his consistent play and potential.
5. Tony Finau
Tony Finau has continued to impress with his incredible power and consistency. Despite a winless streak, Finau's performances have been solid, with multiple top-10 finishes. His ball striking and ability to hit the ball long distances give him a significant advantage on challenging courses. If Finau can improve his putting and close out tournaments, he has the potential to become a dominant force on the PGA Tour.
6. Xander Schauffele
Xander Schauffele has been a consistent contender in major championships and PGA Tour events. His versatility and ability to perform under pressure have earned him several victories and high finishes. Schauffele's remarkable ball striking, combined with his solid short game, make him a well-rounded player. With his consistent performance, Schauffele is a strong contender for future success.
7. Bryson DeChambeau
Bryson DeChambeau's unique approach to the game and immense power off the tee have garnered attention and success. His victory at the U.S. Open in 2020 solidified his status as a top player. DeChambeau's aggressive style and ability to overpower courses make him a fascinating player to watch. While his game is not without controversy, there's no denying his impact on the PGA Tour and his ability to compete at the highest level.
8. Patrick Cantlay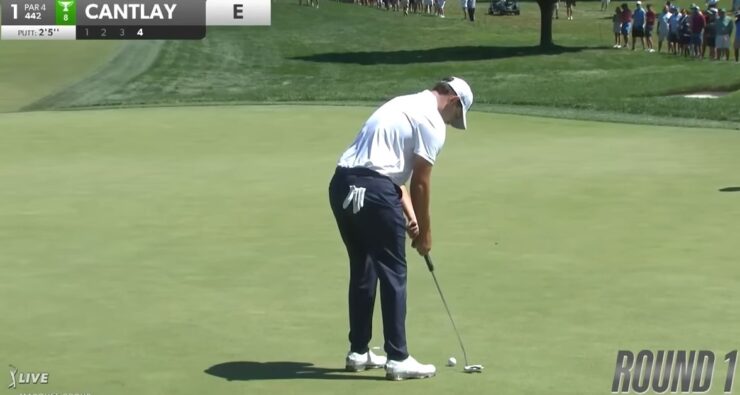 Patrick Cantlay's rise to the top of the PGA Tour has been impressive. Known for his steady play and clutch performances, Cantlay has secured multiple victories, including a memorable win at the Tour Championship. His ability to handle pressure and make crucial putts sets him apart from the competition. Cantlay's consistent ball striking and accurate iron play make him a formidable opponent in any tournament.
9. Cameron Smith
Cameron Smith has been a consistent performer on the PGA Tour, always in contention at major events. His victory at the Zurich Classic, where he partnered with Marc Leishman, showcased his ability to excel in team formats. Smith's short game and putting have been particularly impressive, helping him secure several top-10 finishes this season. With his calm demeanor and ability to thrive under pressure, Smith is a formidable competitor.
10. Erik van Rooyen
Erik van Rooyen has been striving to regain the form he exhibited a few years ago, but inconsistency has plagued him as of late. While there have been glimpses of improvement in his ball striking, his performance on and around the greens has been lacking. However, his 4th-place ranking in Proximity: 200+ Yards showcases his potential and hints at better days ahead.
Honourable Mentions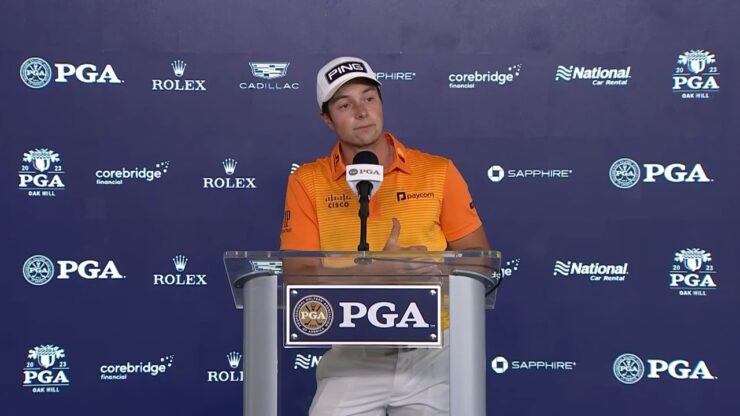 1. Viktor Hovland
Hovland has shown tremendous potential and skill since turning professional. His consistent performances and ability to hit the ball long distances make him a rising star on the PGA Tour. With his solid all-around game, Hovland is a player to keep an eye on in future tournaments.
2. Matthew Wolff
Wolff burst onto the scene with an impressive victory at the 2019 3M Open. His powerful swing and aggressive playing style have garnered attention and made him a fan favorite. Although he has struggled with consistency recently, his raw talent and potential cannot be ignored.
3. Will Zalatoris
Zalatoris has made a significant impact in his rookie season, consistently contending in major championships and PGA Tour events. His ball striking and ability to handle pressure have been remarkable. While not yet a PGA Tour winner, Zalatoris' consistent performances make him a player to watch.