When it comes to our hobbies, one of the best things we can do to improve is to watch the experts, and that's certainly the case with golf. There are so many things you can pick up when you watch Jon Rahm crush his tee shots or see Patrick Cantlay drain a 40-footer.
If ever you needed proof of how helpful it can be, consider the case of Justin Thomas, the now 14-time PGA Tour winner who was inspired to step up his hunt for silverware by Tiger Woods when he was just seven years old. Thomas loved playing at his local course, Harmony Landing, just outside of Louisville, but visiting Valhalla and seeing Woods at his imperious best gave him that extra push to get him to where he now is.
However, to be able to do that, you need to know when and where those big tournaments are being held, so we've made a handy list for you below.
May 16-22, PGA Championship, Southern Hills Country Club, Tulsa, Oklahoma
Last year's tournament at Kiawah Island Golf Resort's Ocean Course on Kiawah Island, South Carolina saw history made, as Phil Mickelson won his second PGA Championship, and sixth major, by two strokes. What was truly remarkable was that aged 50 years, 11 months and 7 days, Mickelson became the oldest player to win a major in the history of the game.
US golfers have dominated this competition in recent years, with the last non-US winner coming in 2015, and the last European winner a year earlier. The field is expected to be strong this year, with Rory McIlroy, the last European winner, expected to be among the front-runners. Jon Rahm will be hoping to become the first Spanish winner, with the USPGA as it's known globally one title that eluded his famous countryman Seve Ballesteros.
The big hope in the US is likely to be Dustin Johnson, runner-up in 2019 and 2020, or 2020 winner Collin Morikawa. Don't rule out two-time winner Brooks Koepka either; he finished second to Mickelson in 2023 and is hunting a trio of wins.
May 30-June 5 – The Memorial Tournament – Dublin, Ohio
The Muirfield Village Golf Club presents players with a real tough test and, as a result, brings out some fantastic golf. It shouldn't be surprising from a course designed by Jack Nicklaus, which has one of the best 18th holes in the world. Will it be three titles in four years at the Memorial Tournament for Patrick Cantlay?
He will be hunting success, but Jon Rahm has a score to settle; he led here in 2023 after winning in 2020. He looked odds-on for success, holding a six-stroke lead after 54 holes before he was forced to withdraw after testing positive for COVID-19. That allowed Patrick Cantlay to snatch victory in a playoff with Collin Morikawa.
If Cantlay were to find it within himself to get a third victory, it would take him to level with Kenny Perry, who won three Memorial tournaments between 1991 and 2008, and two behind the great Tiger Woods. Woods won three in a row between 1999 and 2001, adding more wins in 2009 and 2012.
June 13-19 – The U.S. Open – Brookline, Massachusetts
This is the one that every player around the world wants to win, which was so evident last year when Jon Rahm became the first European to win it since 2014.
He's in with a shout of being the second player to win consecutive titles since 1989; he's the big front-runner in Coral's latest betting odds. He's looking to add the Masters to his growing list of achievements; the world number one has had two top-three finishes this season and is shaping up nicely.
Rahm won his first major at the Open last year by rallying back from a three-shot deficit; this year, the course is a different prospect as the pros head to Brookline, Massachusetts, for the first time in the Open since 1988 when Curtis Strange beat Brit Nick Faldo in a playoff to decide the winner.
Big-hitting Bryson DeChambeau is likely to be amongst the front-runners as well, the course will suit him, just like the classic course at Winged Foot, New York in 2020 when he won the title.
July 11-17, The Open Championship, St. Andrews Links (Old Course), St. Andrews, Fife, Scotland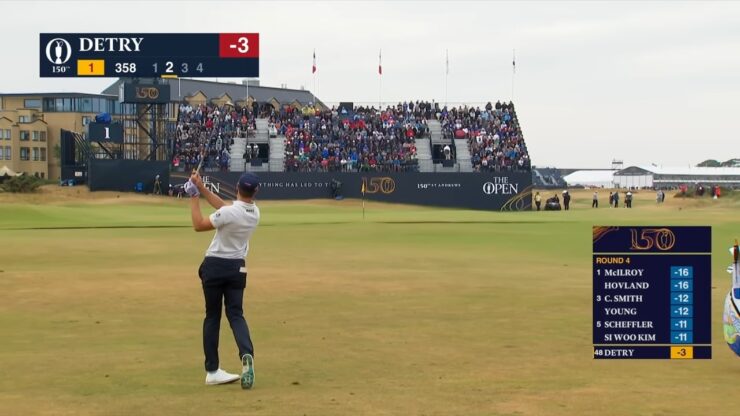 This year's Open Championship, colloquially known as the British Open, will be the 150th to take place, and the 29th at St Andrew's, the famous old Scottish course often referred to as the home of golf. The first event, which took place in 1860, saw a field of just eight competing, whereas 156 golfers will descend on Scotland looking to take home the claret jug this time out.
Qualifying began as far back as November 2023 at the Joburg Open, where Ashley Chesters, Thriston Lawrence, Zander Lombard all secured a place. Don't expect to see them amongst the front-runners though; they'll be rank outsiders.
Collin Morikawa will be hoping to secure back-to-back titles, which nobody has done since Pádraig Harrington in 2007 and 2008. Jon Rahm will be looking for his first victory in the tournament as well; there's only ever been one Spaniard lift the trophy, three-time winner Seve Ballesteros.
Harrington could even lift another title; all previous winners of the Open qualify for the 2023 event, whilst the last non-European or American winner, Louis Oosthuizen will also be there.
August 2-7 – Wyndham Championship – Greensboro, North Carolina
Last but not least is the Wyndham Championship, taking place at Sedgefield Country Club in North Carolina. It's the state's oldest competition and the sixth oldest on the PGA tour, with this year being its 83rd edition.
Kevin Kisner is the reigning champ after winning a thrilling six-man playoff, including Branden Grace, Kim Si-woo, Kevin Na, Adam Scott and Roger Sloan. His 15 under was the third-lowest winning score since the turn of the century.
FAQs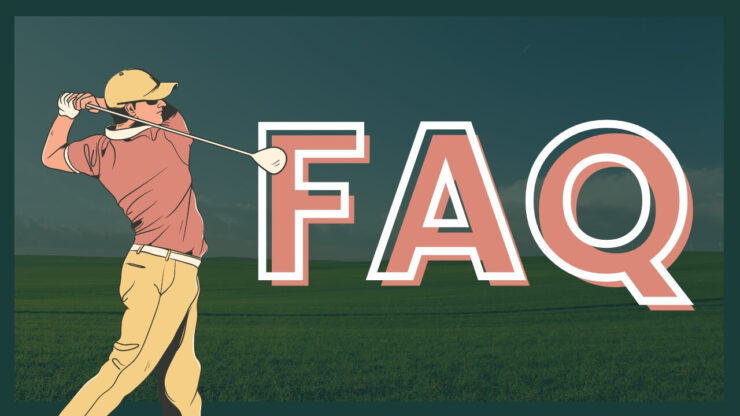 1. Who owns the PGA?
The Professional Golfers' Association (PGA) is an organization that represents professional golfers in the United States and around the world. It was founded in 1916 and is headquartered in Palm Beach Gardens, Florida. The PGA is a private organization and is not owned by the government or any other organization.
The PGA has two primary owners: The PGA of America, which is based in Palm Beach Gardens, Florida; and The R&A, which is based in St Andrews, Scotland. The PGA of America manages the day-to-day operations of the PGA while the R&A provides guidance and leadership on matters such as rules development and governance.
2. Why is PGA not for profit?
PGA is not for profit because of the unique structure it has as a professional golf association. Professional golf associations are quasi-governmental organizations that exist to promote and protect the interests of their members.
This structure allows PGA to take on a wide variety of responsibilities that would be difficult or impossible for a for-profit organization to do, such as negotiating television rights and hosting major championships. Additionally, PGA receives significant government funding, which helps offset the costs associated with running a professional golf association.
3. Why are golfers leaving the PGA?
The PGA Tour is known for its world-class golf courses, top-notch athletes, and lucrative contracts. However, recent trends suggest that many golfers are leaving the PGA tour for a variety of reasons.
One of the main reasons why golfers are leaving the PGA tour is because of the high entry fees. The PGA TOUR charges an entry fee of $10,000 for players who are not members of the PGA TOUR Champions network. This has made it difficult for lower-tier players to compete against those who can afford to pay this fee. Additionally, many golfers feel that the tour does not provide enough opportunities to win tournaments.
Final Words
So, that's our pick of the five best tournaments you should visit where you can enjoy some fantastic golf and hopefully improve your game, too. To get more hints, tips, and advice on everything golf, stay with us right here at Columbus City Golf Courses.

A lifelong devotee of the sport, Kane Franco serves as a Senior Staff Writer for Florida Elite Golf Tour. His expertise, coupled with a genuine desire to assist golfers in selecting the optimal gear, has led him to oversee a team of writers dedicated to providing the most precise and insightful reviews and purchasing guidance.