As a game and a sport, and especially as a socializing activity where people can mingle, meet, and expand their network of acquaintances and friends, golf used to be reserved only for certain people.
Like many other things in the past centuries, there used to be a great disparity among the races, classes, and even nationalities of those who could afford to play, find a place to play, or be allowed to play golf.
Today, of course, just like everything else, anyone can enjoy a game of golf no matter who they are. All it takes is making your way to the nearest course, renting some gear if you do not own any, stepping out on the grass, and hitting the balls.
Back then, that was not the case. So when did it change, what used to be the diversity limitations on the game, and who or what changed them?
In this article, we take a look at some of the most inspiring stories of barrier-breaking players and individuals who changed golf for the better. As we celebrate diversity in the sport, we bring to you those most responsible for the inclusion that is present today in this competitive, challenging, and fun game we all know and love.
History of (the Lack of) Diversity in Golf
Golf is a sport that has been played for centuries with its origins dating back to Scotland in the 15th century. Over the years, the sport has evolved a lot, and with it, so have its players. However, there used to be a long-standing issue of diversity in golf which has been a topic of discussion in recent years.
Throughout its history, golf has undergone several changes and evolved into the game we know today. However, one aspect of the sport that has remained constant was its lack of diversity. Golf has traditionally been associated with privilege and exclusivity and certain groups of people have been excluded from playing the game.
In the early days of golf, it was predominantly played by men from wealthy, affluent backgrounds who held certain positions and were of a higher class. This was used to socialize and network with other members of their social class.
Other than them, nobody else could come close to the sport and it was something that everyone knew. It was far from ideal, but people had to accept it.
The Question of Gender
Women, in particular, faced significant barriers to playing golf back in the day. In the early days of the sport, women were not allowed to play on the same courses as men, that is if they even got to play in the first place.
Instead, they were forced to play on smaller, less challenging courses known as "ladies' courses." It was not until the late 19th century that women began to actively and freely play the sport.
Mary Queen of Scots is said to be the first female golfer as she spent some of her time on the courses. That was in the 16th century. Regular, everyday women never got that chance. In fact, the first recorded women's golf tournament took place in 1811 in Scotland.
It was held in East Lothian and organized by Musselburgh Golf Club. The wives of the local fishermen were the players. Only 55 years later did the first women's golf club appear, The ladies Club St Andrews.
In 1893, Issette Miller invented the first fold handicapping system that enables less experienced golfers to still compete. It is still in use today, meaning one of the true pioneers of golf was a woman.
The segregation sadly continued well into the 20th century. The first women's major championship was not held until 1930, with women's golf tournaments only gaining widespread recognition in the 1970s.
In 1934, the first female professional golfer appeared, Helen Hicks. She was also among the first women to sign a contract with a sports apparel company, Wilson-Western. She won the 1937 Western Open and the 1940 Titleholders Championship.
Babe Zaharias competed in the 1938 LA Open, a PGA event, the first woman to attempt to play in a men's pro tourney. In the '40s and the '50, she was a true golfing sensation. By the end of her career, she won 82 amateur and pro tournaments.
Race Used to be a Factor
The sport was also largely exclusive to Caucasians and it was not until the 1960s that people of color started actively playing it. The first Black professional golfer, Charlie Sifford, broke the color barrier for good. He became the first African American to play on the PGA Tour.
Robert Lee Elder became the first African American to play in the Masters Tournament in 1975. Even with these two barrier-breaking golfers, it was not until the 1990s that more Black golfers began to play professionally, such as Tiger Woods, who became the first Black golfer to win a major championship in 1997. His name is now of course synonymous with the sport.
Similarly, there was a lack of representation for other minority groups in golf like Hispanic, Asian, and Indigenous players. However, in the last few decades, this has begun to change with more players from diverse backgrounds playing the sport at both amateur and professional levels.
For example, Mexican golfer Lorena Ochoa was the top-ranked female golfer in the world from 2007 to 2010, and Korean golfer Inbee Park has won numerous major championships. The sport is now huge in Japan, South Korea, and China so the racial barriers have all but been broken.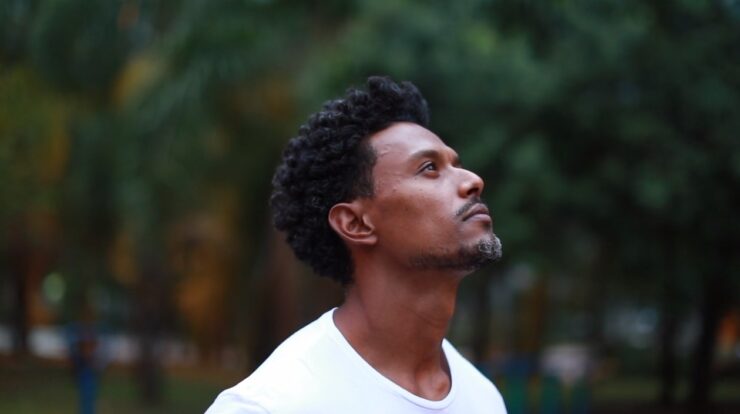 Inaccessible to Many
In addition to issues of race and gender, there have also been accessibility issues in golf. Historically, the cost of playing golf has been very high which has made it difficult for those from lower-income backgrounds to participate.
However, there have been efforts to make golf more accessible. The "First Tee" program, for example, provides affordable golf instruction and equipment to young golfers. It is a youth development organization that empowers kids and teens through golf.
Efforts have also been made to make golf more financially accessible overall. A lot of courses nowadays offer discounted rates for junior players, seniors, and individuals with lower incomes. There are also various nonprofit organizations that provide financial assistance, equipment, and other type of support for individuals who may not have the means to play golf.
Another area of focus has been making golf courses more accessible to people with disabilities. This can include installing more accessible pathways and ramps, providing accessible golf carts and clubs, and designing courses with wider fairways and fewer obstacles for easier play.
Additionally, more and more golf courses offer specialized instructions and programs for individuals with disabilities. Adaptive equipment like clubs and accessories have been designed to help people with physical limitations play the game. They use special grips, swing aids, and customized carts.

Sumayya Parrish, a golf aficionado and wordsmith extraordinaire, brings her wit and wisdom to the fairways of FloridaEliteGolfTour.com. Known for her uncanny ability to turn a bogey into a birdie with her humor, she serves up engaging content that keeps readers chuckling even when their golf game has them crying.