Golf is one of the most popular games in the world. It may surprise some to hear this, but it is absolutely true. Watched by over a billion people around the world, and played by millions, golf can accurately be placed in the top ten most popular sports today. And when a sport is so popular, the legends within understandably rise to the top. In this article, we would like to take a look at one of these golf legends, who certainly deserves the praise he gets, Tiger Woods.
Who is Tiger Woods?
Possibly the most popular golfer of all time, Tiger Woods has certainly earned his fame. He holds quite a few golf records, is tied for most PGA Tour Wins of all time, and currently ranks second in the men's major championship. During his time, Woods was the major draw for many sports betting enthusiasts like www.betstation.com, who followed his career with a passion. Many might be unaware, but golf is one of the most popular sports in the betting industry today. The reason is simple – rather than being played in seasons, golf matches happen all year round. In other words, the proverbial pool never runs dry.
In 2019, Tiger Woods was awarded the Presidential Medal of Freedom by President Donald J. Trump. He is the fourth golfer in world history to have received said honor. Two years later, in 2021, Mr. Woods was inducted into the World Golf Hall of Fame. He has earned the PGA and PGA Tour Player of the Year Award on 11 separate occasions. He has also accumulated a vast array of trophies, awards, and honors, and certainly deserves to be counted among the greatest golfers, and athletes to come out of the United States.
Woods' Career
Tiger Woods turned professional when he was only 20 years old. By that time, he had already been dominating the amateur circuit. So, upon entering the professionals, he was already welcomed with open arms. Big name brands signed deals with the young up-and-comer, and by the end of his first professional year, he was already named Sportsman of the Year by Sport's Illustrated. What is most impressive is that Woods' accomplishments came while he was suffering from a severe case of myopia. In 1999, the golfer underwent successful eye surgery to correct this problem.
Any doubt that people might have had about Tiger Woods were crushed in 2000, when the young golfer won six consecutive events on the PGA Tour. The accomplishment had not been repeated since Ben Hogan's 1948 success, and has not been repeated since. Since 2000, Tiger Woods has risen through the ranks, cementing himself among the greatest golfers of all time. Frequently, his name is mentioned alongside Jack Nicklaus, Ben Hogan, Bobby Jones, and Sam Snead.
In Pop Culture
Apart from his skills, Tiger Woods might just be one of the most recognizable golfers in the world. Many credit him with making "golf cool", especially in his heyday, when Mr. Woods stood on the top of the world. In 2021, HBO released an original TV Mini-Series, looking through the golfer's life, successes, failings, and scandals. Anyone who is a fan would benefit from giving the show a watch.
Off the Course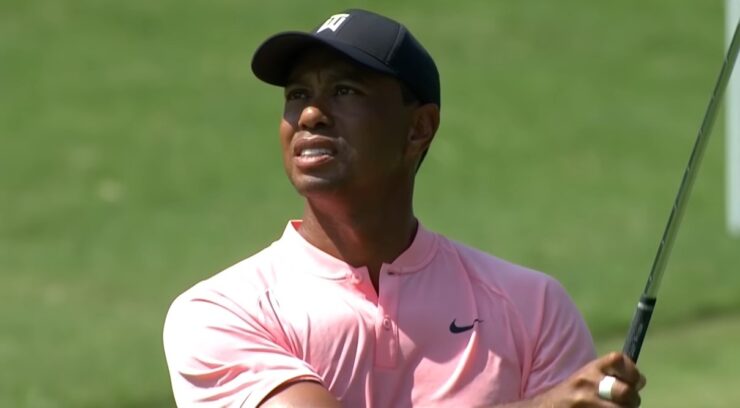 Tiger Woods' success on the golf course was not the only reason he became a household name. He also became one of the most marketable athletes in the world, with numerous endorsement deals and sponsorships from major brands such as Nike, Rolex, and EA Sports. His success and fame also led to the creation of the Tiger Woods Foundation, which aims to provide educational and developmental opportunities for children.
However, in 2009, Tiger's personal life became the subject of scandal when it was revealed that he had been involved in numerous extramarital affairs. The revelations caused a media frenzy and led to a decline in his public image. Tiger took an indefinite break from golf and eventually returned to the sport in 2010.
Comeback
Tiger's return to golf was met with much anticipation and excitement, but his comeback was not without challenges. Injuries and personal setbacks continued to plague him, and he struggled to regain his dominant form. However, in 2019, Tiger Woods pulled off one of the greatest comebacks in sports history when he won the Masters, his first major championship in 11 years.
Tiger's victory at the 2019 Masters was a testament to his resilience and determination. It was a moment that brought joy to fans around the world and solidified Tiger's status as one of the greatest golfers of all time. His comeback also showed that he was more than just a golfing legend, but a human being with flaws and weaknesses like anyone else.
Legacy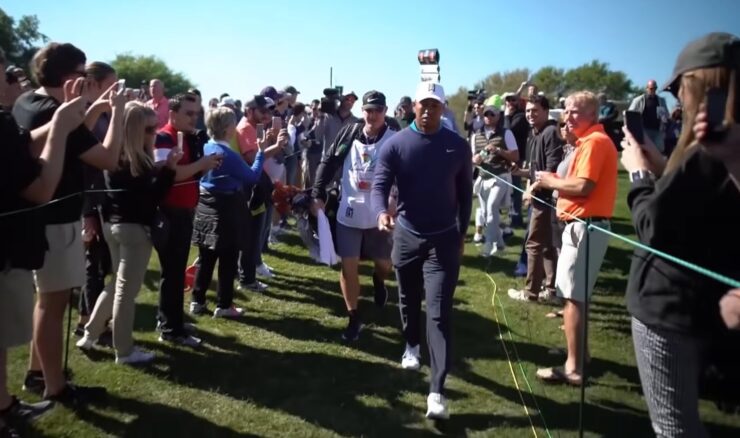 Tiger Woods' golf career has had an undeniable impact on the sport. He has inspired a new generation of golfers, particularly those from diverse backgrounds. Tiger's success has also contributed to the growth of the sport globally, particularly in Asia, where he has a massive following.
Tiger's legacy is not just about his numerous accolades and records, but also about his impact on the game and the broader culture. He has broken barriers and shattered stereotypes, paving the way for future generations of golfers. He has also shown that with hard work, dedication, and perseverance, anything is possible.
Conclusion
Tiger Woods' golf career is a story of extraordinary talent, dedication, and resilience. He has achieved what many thought was impossible and has left an indelible mark on the sport of golf. Despite the setbacks and challenges he faced throughout his career, Tiger remained focused and committed to his craft, ultimately becoming one of the greatest golfers of all time.
His legacy will continue to inspire future generations of golfers and sportspeople around the world. As we reflect on Tiger's career, we can learn valuable lessons about the importance of hard work, dedication, and perseverance in achieving our goals. Tiger Woods will always be remembered as a golfing legend, but his impact goes far beyond the sport.