If you are looking for a career in Golf besides being a player or coach then you can always look into golf club management or course design as an alternative pathway. A career as a golf course designer provides an exciting way for you to use your creativity and knowledge of the game to create attractive and challenging golf courses across the country and beyond!
With the right training and education, anyone can start a career in this unique and creative industry. In this article, we will explore what steps you can take to become a professional golf course designer or architect. We review what formal education and training are required, how to get started with relevant experience, and tips on networking with others in the industry to grow your career.
1. Understand the fundamentals of golf course design
Golf course designers or architects must balance creativity with game strategy in order to create the perfect golf course design. A love for the game is definitely a prerequisite in order to create a truly special course. By paying attention to the smallest of details, they can craft the perfect green and create a fair but challenging fairway. Whether you're an aspiring architect or just a casual player, understanding golf course design can open up a whole new world of opportunities for you that you may have not considered before.
2. Research the history and development of golf course architecture
Golf is a historic sport that combines both athleticism and strategy which has been a favorite pastime for centuries. However, not many think about how the golf courses we know and love today come about. The history of golf course architecture is an interesting one through innovation, design, and creativity. From the origins of golf in Scotland, where courses were nothing more than natural landscapes dotted with sand traps and hazards. To the modern day where you will even find courses in deserts (for example the Wynn Las Vegas golf course) where courses are planned and built with precision and careful consideration of every detail. The evolution of golf course architecture is a testament to the human desire to push the boundaries of what is possible.
3. Take courses in landscape design and horticulture
Given that golf courses are such highly specialized outdoor spaces, they require a basic understanding of landscape design and horticulture. An understanding of the function of all environmental factors will be required including knowledge about different plant species, irrigation techniques, soil management practices as just for a start. Although this may start sound like it is getting very complex, all of this can be learned at a trade school near you. There is a large selection of trade schools in Florida (tradeschoolsreview.com) which offer golf course design and horticultural programs.
4. Gain Experience in the area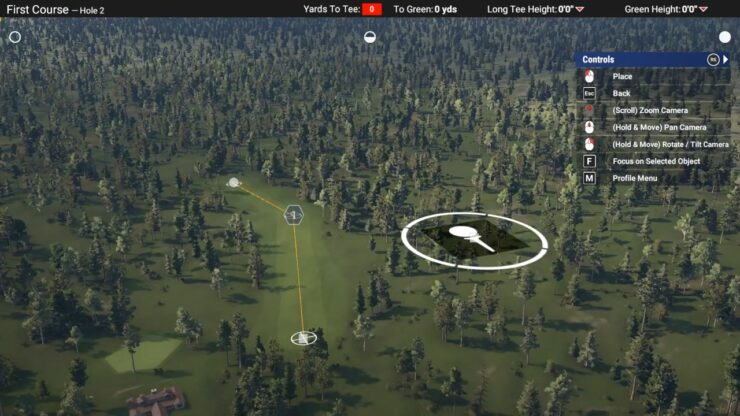 One you have started building up your skill based and knowledge you should be trying to get some practical experience as soon as possible, especially if this is not included on a trade school course or college degree program. As you know employers are always looking for experience as it gives them an idea on what you can do on a day-to-day basis. Some suggestions on how to get initial experience could be by contacting golf course clubs, golf course design firms (if there are any near you), architecture firms, or landscape architecture firms. All of these should be able to provide you with useful transferable schools you could take into the golf course design sector.
5. Build a portfolio to show your work
While you are learning and building up your experience, you should consider how you could present this to future employers. One of the best ways to do this is by creating a portfolio of any work you have done or helped with. This could include sketches, drawings, plans and photos of projects you have been associated with. Having a portfolio to be able to show will not only impress future employers on preparedness but it will also help you showcase your skills and to potential employers.
6. Apply for jobs at private clubs or public courses that are looking for designers or architects
Once you have all of the necessary skills and knowledge as a golf course designer or architect you will need to start networking with local golf clubs and individuals in your local golfing community in order to find what job opportunities might be available. Speaking with the local groundskeepers of golf courses can be a great place to start. As with any industry, you learn more by getting hands-on experience and growing your practical knowledge, this experience will also often lend to growing your professional network of people in the industry.
7. Continue learning and certification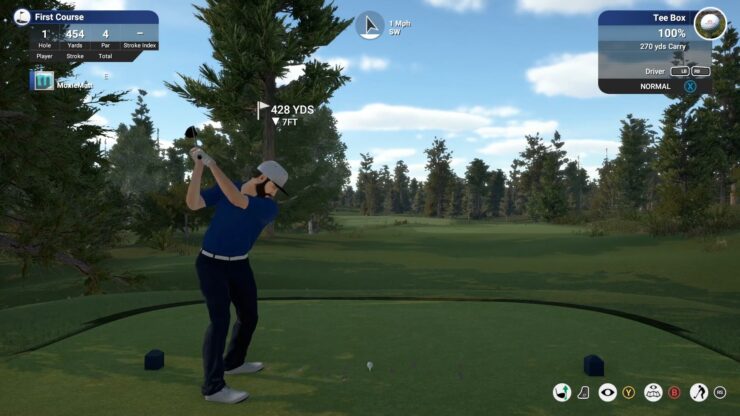 Even once you have got a job you should not stop your progression but should strongly consider how you can continue your knowledge and skill development. Those who will be best in this profession will make sure that they stay up-to-date with the latest trends and techniques in golf course design. You can do this by attending conferences, workshops and finding further education courses in and around your core skill base.
You could also consider obtaining certification from the American Society of Golf Course Architects (ASGCA). This is one of the most popular golf architect certification bodies. As with all industry official certificates, they can be used to help establish credibility in the field and attract more clients. It can also help with networking, either on the courses and workshops for the certification or there will often be associated events and conferences with the issuing body of different certificates.
Wrapping Up
In conclusion, a career as a golf course designer or architect can be a fulfilling and exciting one. It lets you use both your creative skills and love of the game to create and improve experiences for other players of the game. It also allows you to work with something you love if Golf is your passion, which can be a rare opportunity to find!

Grace Fujimoto, a prominent figure in golf journalism, has been crafting compelling narratives for golf publications for over two decades. Her fervor for the sport and her prowess in writing converge to provide her with a unique and comprehensive insight into women's golf.