There are millions of people in the world who like to indulge in a game of golf. Although it's a sport, it does not necessarily involve a lot of physical fitness. It does, however, require a lot of mental skills. Naturally, there comes a time, when you enjoy it so much, to think about the possibility of becoming an instructor yourself, pursuing a career in golf – have fun doing what you like, and make a living out of it. You've come to the right place because this article is going to explain what you need to do in order to become an instructor yourself.
But first, let's take a look at what an instructor actually is…
It's an individual with a deep understanding of the essence of this game. He or she has enough skills to demonstrate a quality game, but also to be a mentor to those who want to learn or improve. They've gone through the special education and certification process.
How to become a golf instructor?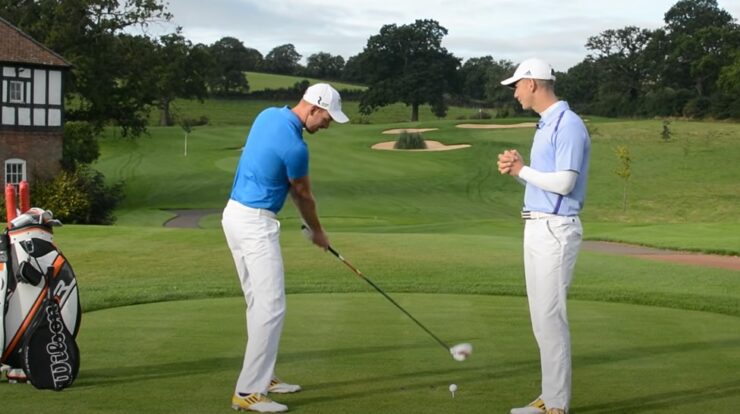 For this to happen, you need to undergo a golf coach certification, in institutions like pgtaa.com. Prior to obtaining a certificate, you'll need to finish the educational cycle. What does that look like, and what does it include?
These education programs are designed to gradually guide you through the mastery and understanding of golf in order to successfully complete the program with a test of golfing ability and knowledge of the rules needed to play. This goes for those who have zero knowledge and expertise, to perfect their skills before continuing toward mastery. The academy also offers education programs for advanced golfers to improve their game, technique, and overall physical and mental fitness, on their way toward becoming certified instructors.
The golf school is usually conducted in a spacious long-game practice area with 40 positions and in the so-called short-game practice areas. If the weather is bad, even at night, golf shots can be practiced under a lighted and heated canopy with 12 positions. The education is usually divided into two phases: passing the basics of golf, as well as passing advanced skills with a final exam to obtain a license.
In doing so, you can improve the following skills:
improving the short game
improving the long game
specific shots
rules and ethics of golf
club fitting lessons for choosing golf equipment tailored to the player
game psychology
play on the golf course
preparation for golf tournaments
remedial lessons
How long does the process last?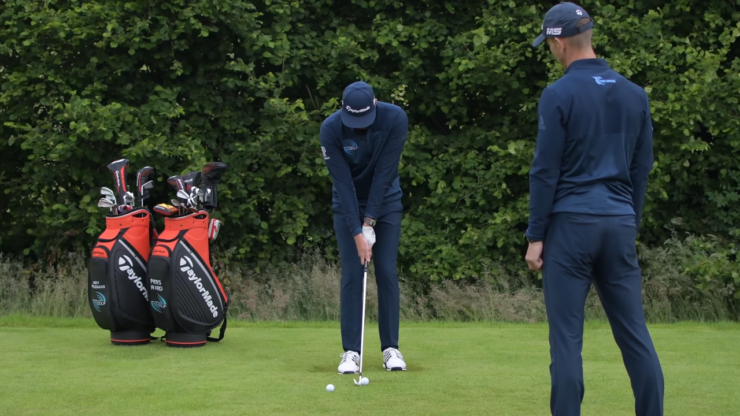 For your dream to become a reality, you'll need to demonstrate some patience. Depending on your prior experience in the field, you'll need three to nine years.
And since you're investing so much time, how much can you expect to earn?
This also depends on where you live, but a certified individual can earn as much as $150,000 or more.
Knowing all this, it's also important to mention that besides investing in education, to be able to actually make a living, you'll need to develop a couple of more skills. Firstly, soft skills.
Which soft skills will get you going in monetizing your golf passion?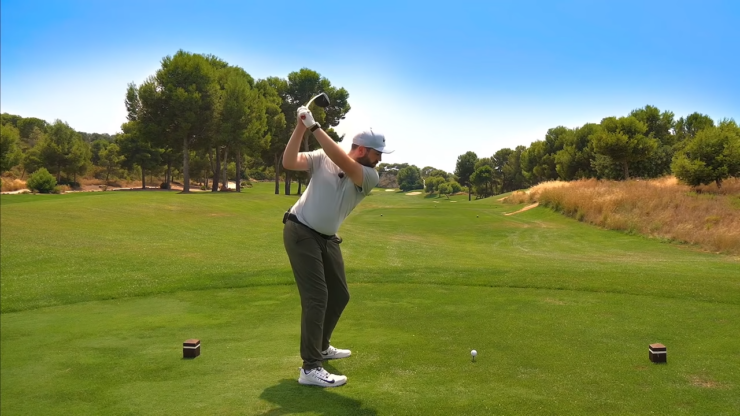 Well, you're obviously working with people, so besides technical, there's a whole new set of skills to develop and become "wanted". To help and direct you, we've listed some of the most important ones, the best instructor in this sport are adorn with:
First of all, personal integrity
Love and passion for the game
Excellent communication skills – be engaging
Self-confidence
Creativity
Honesty
Build relationships easily – with this you'll be expanding your customer base quickly
Ability to listen – answering people's expectations lies in being able to listen
Be positive and motivating – it's a tough sport, so being able to motivate people not to quit is very important.
Be good at delegating – as you become more and more popular among potential golfers, you can expect that sometimes you won't be able to handle everything yourself, hence delegating some tasks to others will be a life savior
Soft skills backed up by a set of business skills are a winning combination. After all, your goal is to enjoy playing the game you love so much while making enough money to live. To do that, business skills are essential, in order to prevent failure.
Marketing-oriented thinking – it's a whole mindset making you capable of spreading the word about how and what people can learn from you, letting them know you're in the business
Handling budget – just like in any other business there's no success without being able to plan and handle your budget
General business planning – refers to being able to see where you want your business to be in the future – have a vision, and know how to get there
Accounting – keep up with the revenues and expenses even when you have someone dealing with this task
Relationship with other associates – as you won't be standing alone in this story, you'll need to know how to handle your associates
Finally, you have a clear view of what you need to do in order to be a successful golf instructor. What we failed to mention is the history of this game.
Golf through the past
Although similar games are known in China and the Netherlands, Scotland is recognized as the home of golf. It was first mentioned in Scottish records in 1457, but it is possible that he played golf there 200 years earlier. Musselburgh Links, in the United Kingdom of Great Britain, east of Edinburgh claims to have the oldest golf course still in use.
But golf as a type of sport has its roots back in the Roman Empire when it was played during the reign of Caesar. In the past, different names for golf were used in various countries, so it was called Chole in France, Kolven in the Netherlands, and Cambuca in England. So, by choosing to be an instructor, you're continuing an ancient line of passionate golf instructors. How exciting is that?

Lilly Carrillo, a dedicated golf aficionado and skilled writer, lends her unique perspective and in-depth knowledge to the readers of FloridaEliteGolfTour.com. With a rich background in golf commentary and a knack for capturing the essence of the game, she delivers captivating content that resonates with golfers of all levels.