Golf bags play a crucial role in a golfer's equipment setup. They not only provide storage and protection for your clubs and accessories but also make it easier to carry them around the course. Choosing a reliable golf bag can make all the difference in your game, so it's important to know what to look for when selecting one.
1- Durability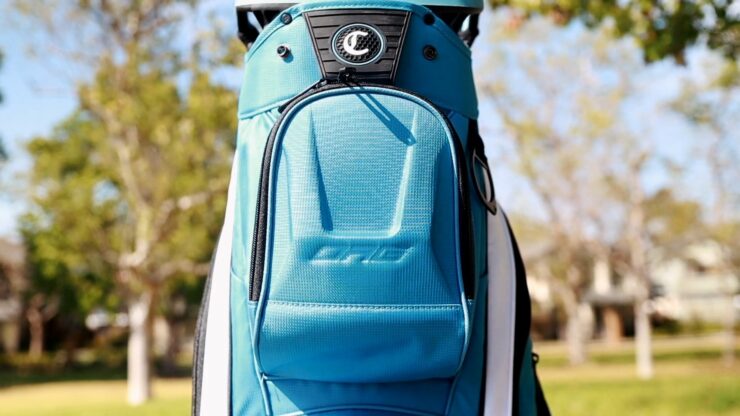 One of the most important factors to consider when choosing the best golf bag is its durability. A reliable golf bag should be made of high-quality materials that can withstand wear and tear from being carried around the course, thrown into the trunk of your car, and exposed to the elements. Look for bags that are made of durable fabrics like nylon or polyester, with reinforced seams and zippers. It's also important to consider the quality of the bag's stand if it has one, as a flimsy stand can cause the bag to tip over or collapse, potentially damaging your clubs. Find more information on https://www.miamiherald.com/reviews/best-golf-bag/
2- Comfort and Convenience
Another important factor to consider is the bag's comfort and convenience. A good golf bag should be easy to carry, with comfortable straps or handles that distribute the weight evenly across your shoulders or back. Look for bags with padded straps or handles that won't dig into your skin or cause discomfort during your round. Additionally, consider the bag's weight and size – a heavier bag may provide more protection for your clubs, but it can also be more difficult to carry around the course.
3- Storage Capacity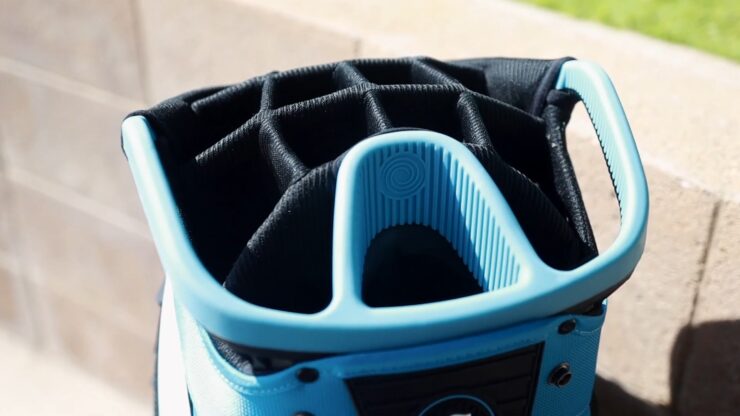 The amount of storage capacity you need in a golf bag depends on your individual needs and preferences. Consider how many clubs you typically carry, as well as any accessories like gloves, balls, tees, and rangefinders. Look for bags with enough pockets and compartments to store all your gear, as well as a designated spot for each club to prevent damage. Some golf bags also come with insulated pockets to keep drinks and snacks cool during your round.
4- Style and Design
While the functionality of the golf bag should be the primary concern, there's nothing wrong with choosing a bag that looks good too. Golf bags come in a wide range of styles and designs, from traditional cart bags to sleek stand bags. Consider your personal style and the type of courses you typically play when choosing a bag. If you prefer to ride in a cart, a cart bag with lots of storage capacity might be the best option. If you prefer to walk the course, a lightweight stand bag might be a better choice.
5- Price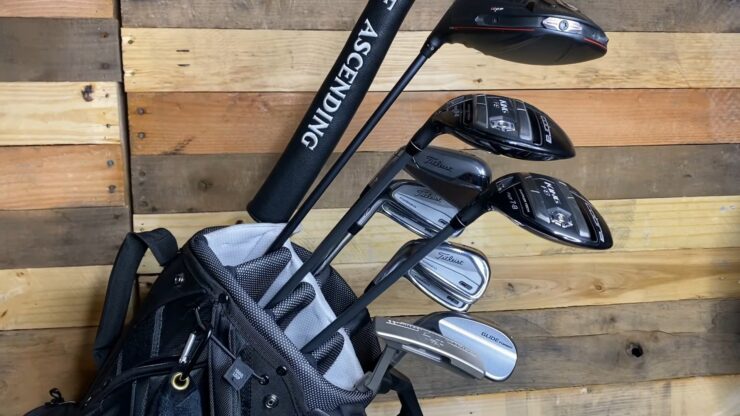 Finally, it's important to consider the price of the golf bag. While it can be tempting to go for the cheapest option available, remember that a reliable golf bag is an investment in your game. Higher-priced bags often come with more features, such as better materials, more storage capacity, and advanced technology. However, that doesn't mean you have to break the bank to find a reliable golf bag. There are plenty of affordable options available that offer great quality and functionality.
Frequently asked questions
What are the main features to look for in a reliable golf bag?
A reliable golf bag should have a sturdy construction, ample storage space, comfortable straps, and a stable stand mechanism. Additional features to consider include dividers for club organization, a rain cover, and easily accessible pockets.
How important is the weight of the golf bag?
The weight of a golf bag is important for comfort and ease of use, especially if you plan to carry it for long periods. A lighter bag may be more comfortable to carry, but ensure that it doesn't compromise on durability and storage space.
What materials should I look for in a golf bag?
Common materials used in golf bags include nylon, polyester, and synthetic leather. Look for a bag with high-quality materials and strong stitching to ensure durability and resistance to wear and tear.
How many club dividers should a good golf bag have?
Golf bags typically have between 4 and 15 club dividers. The ideal number of dividers depends on your personal preference and how organized you want your clubs to be. Full-length dividers can help prevent club damage and make it easier to find the right club quickly.
What types of pockets should I look for in a golf bag?
Look for a golf bag with multiple pockets, including a valuables pocket, apparel pocket, and beverage pocket. Additionally, consider a bag with easily accessible, water-resistant pockets for items like your rangefinder, tees, and balls.
What is the difference between a cart bag and a stand bag?
A cart bag is designed to be used on a golf cart and typically has more storage space and pockets. A stand bag is lighter and features a built-in stand, making it suitable for golfers who prefer to walk the course.
How can I ensure my golf bag is comfortable to carry?
Look for a bag with padded, adjustable straps that distribute the weight evenly across your shoulders. Some bags also have a hip pad for added comfort.
Do I need a rain cover for my golf bag?
A rain cover can protect your clubs and belongings during wet weather. Some golf bags include a rain cover, while others require a separate purchase. Consider the climate in your area and how often you play in rainy conditions when deciding if you need one.
What is a reasonable price range for a reliable golf bag?
The price of a reliable golf bag can range from around $100 to $300, depending on the materials, features, and brand. Keep your budget and desired features in mind when shopping for a golf bag.
What are some popular golf bag brands?
Some popular golf bag brands include Callaway, TaylorMade, Titleist, Ping, and Sun Mountain. These brands offer a variety of options in terms of style, functionality, and price to suit different preferences and budgets.
In conclusion, choosing a reliable golf bag requires careful consideration of factors like durability, comfort and convenience, storage capacity, style and design, and price. By taking the time to research and compare different options, you can find a golf bag that meets your needs and enhances your game.