Legendary golf master, Tiger Woods, admits that he is unsure how he will feel about coming up against players who have left the PGA Tour action for the newly created competitor, LIV Golf, when all the leading players do battle at the Masters this April.
The creation in 2022 of LIV Golf, a professional organization funded and run by several Saudi Arabian rulers, has created something of a schism within the game, and many players on both sides, have been very vocal about their respective issues regarding how the game as a whole will now move forward.
LIV was founded on the basis of creating shorter, more intense tournaments and is financed by no less than the crown prince of Saudi Arabia, Mohammed bin Salman. Opinions are very divided not just on the new rules that LIV Golf will introduce to the game or that it's splitting professional golf even further, but that it is funded by the highly controversial regime behind a country that frequently scores towards the bottom of the human rights index. It's no surprise that many in the game have major misgivings about this major change to the game.
Woods, who collected his 15th Major championship title at the 2019 Masters, will be looking to secure his sixth title at the famous Augusta course, and sports betting enthusiasts looking to back the golfing legend would improve their chances of a better payout if they check out the analysis of the sidelines.io, by doing so they'll find the providers who are best placed for golf bets, as opposed to those brands that are less suited to such betting action.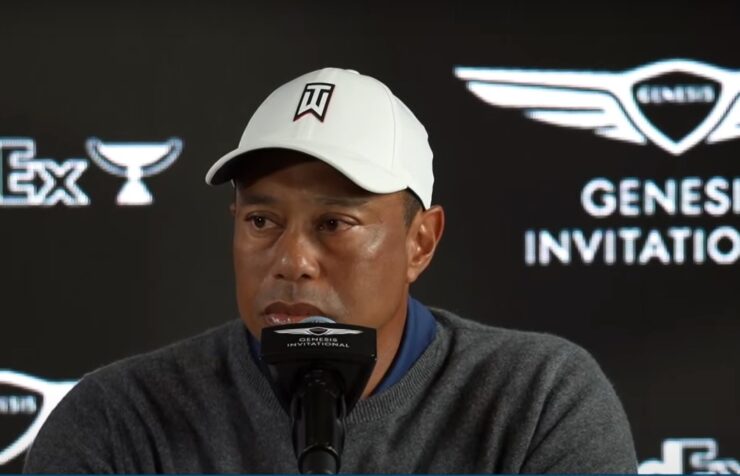 The 47-year-old Woods, who won his first Masters title back in 1997, is hoping that the apparent tensions won't affect the atmosphere at the prestigious tournament:
"I don't know what that reaction is going to be," he admits, but he still holds out some level of hope and admits that it is far too early to tell how things will ultimately turn out. "I know that some of our friendships have certainly taken a different path, but we'll see when all that transpires. It's still a couple of months away."
Woods is keen to make sure that the reigning champion, Scottie Scheffler, is still very much the center of attention at the Champions' dinner regardless of what else is happening in the wider world of golf, stating emphatically:
"We need to make sure Scottie is honored correctly while also realizing the nature of what has transpired"
"The people who have left, where our situations are legally, emotionally — there's a lot there." Woods added.
The obvious issues related to the breakaway are plentiful, but one of the most pressing examples being the fractured relationship between Rory McIlroy and Sergio Garcia. The Spaniard has labeled the Northern Irishman as lacking maturity after he ended his friendship over Garcia's involvement with LIV, and his comments have not at all gone unnoticed.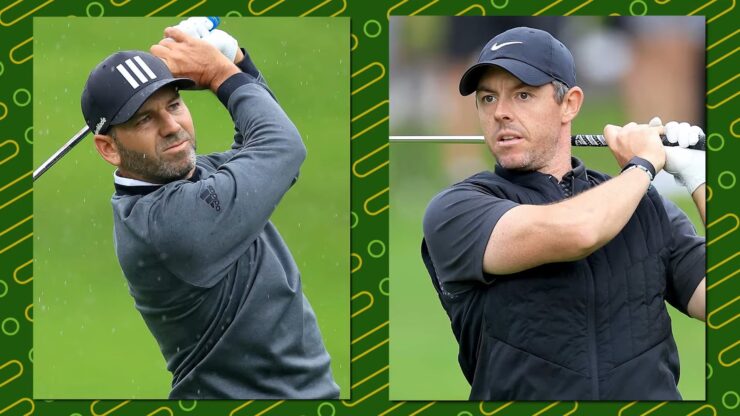 On his friendships with various LIV players, McIlroy has never been one to hold his tongue and has been pretty forthright with his opinions. Recently he certainly didn't hold back when he stated, very plainly:
"I wouldn't say I've got much of a relationship with them at the minute. Their best days are behind them. I haven't done anything different. They are the ones that have made that decision. I can sit here and keep my head held high."
Ouch. There's no doubting his opinions on the matter and it clearly matters little to him just how high profile the players are that he is so boldly dismissing. The likes of Phil Mickelson, Dustin Johnson, Brooks Koepka, Ian Poulter, Martin Kaymer, and Bryson DeChambeau are among the stars who have opted to join the LIV tour, and a number of these stars will be in action at the Masters when it tees off on April 6th.
The fact that they're even competing at the Masters after what many see as an unprecedented betrayal has not been a simple matter, either. Masters Tournament Chairman Fred Ridley has discussed the matter of inviting players to the huge PGA event, despite their LIV affiliations:
"We will invite those eligible under our current criteria to compete in the 2023 Masters Tournament."
He admits, though, that it is done under real trepidation and you definitely get the sense that if things were just a little bit different, all LIV "deserters" would be blacklisted from the tournament:
"Regrettably, recent actions have divided men's professional golf by diminishing the virtues of the game and the meaningful legacies of those who built it. Although we are disappointed in these developments, our focus is to honor the tradition of bringing together a pre-eminent field of golfers this coming April."
There's a definite sense when you hear people like Ridley talk that this fracturing of professional golf is not just a professional matter but a deeply personal one. His statement is fairly guarded and deliberately even-handed, but it's hard not to miss just how contemptuous he is of these actions. To traditionalists like Ridley and to those who are highly suspect of the backers of LIV Golf, these defections are nothing less than a mark of disrespect to the game itself and those who made it what it is today.
One wonders if future major championships within the PGA tour will continue to offer such an olive branch to LIV golfers in the future and if there is any way for the two massive organizations to co-exist peacefully. Right now it looks doubtful as both sides are fairly strident in their positions.
Perhaps the PGA will come to accept the change and let bygones be bygones, but it's far more likely that those in the LIV itself will need to extend an olive branch to the golfing establishment by showing that it's willing to work together. Either way, this is a festering wound that doesn't seem all that likely to heal any time soon.