Are you curious about why so many professional golfers live in Florida? In this article, we will explore some of the reasons why this state is such a hotspot for golfers. Besides the fact that Florida has a great climate all year long, there are plenty of courses available to play at any time of the year. Also, the state offers excellent financial opportunities for any golfer who wants to make it big. So if you're looking to take your game to the next level, check out Florida!
Golf as an escape
Golf is a sport that can be enjoyed by anyone, no matter their skill level. For many pro golfers, the game provides an escape from their everyday lives. Florida is home to many of golf's top players, and this is likely why most of them choose to live in the state. The weather is mild year-round, and the scenery is beautiful, making it a great place to spend time away from home. There are plenty of great golf courses in Florida, and the state's population is passionate about the game.
This makes it easy for pro golfers to find good competition and make friends while they're practicing and playing. In addition, Florida offers plenty of opportunities for tourism. Visitors can enjoy spending time at one of the state's many golf resorts or explore some of the area's other attractions.
Additionally, Florida has a large population of golfers who can support and encourage amateur golfers.
The climate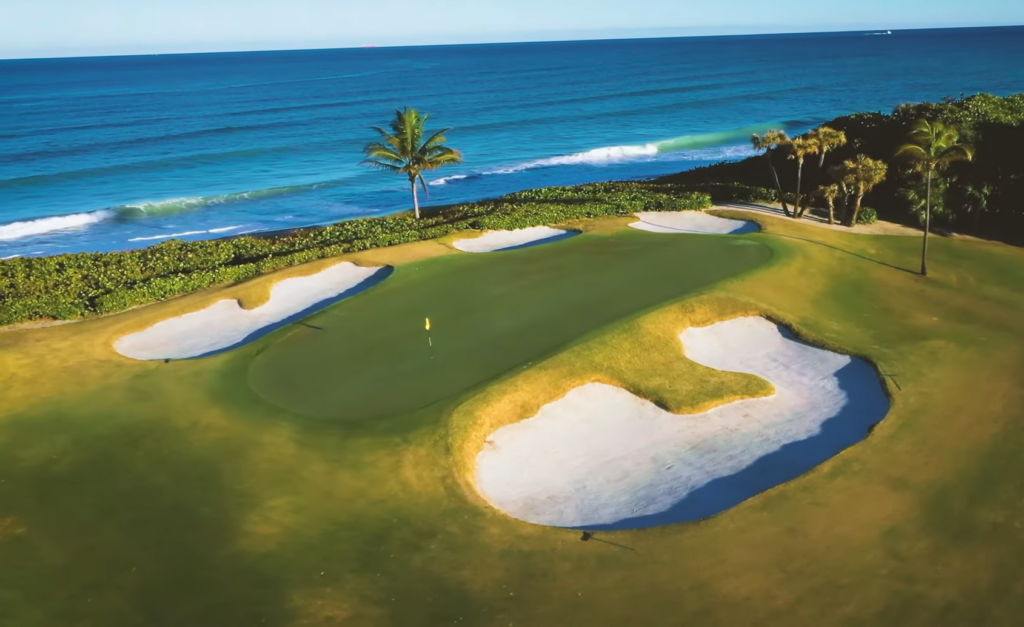 The average temperature in Florida is about 72 degrees Fahrenheit (22 degrees Celsius). However, it can get quite hot during the summer months, with temperatures reaching into the 90s Fahrenheit (32 degrees Celsius). The good news is that there are plenty of beaches and pools to cool off in.
Overall, the climate in Florida is ideal for golf players. The state has warm temperatures year-round, and while there is a chance of rain and hurricanes during certain months, there are still plenty of days where players can enjoy a round of golf.
The course conditions are always consistent, so players can focus on their game without having to worry about the weather.
Tax breaks
Most pro golfers live in Florida because of the state's generous tax breaks. Florida offers a sizable deduction for property taxes, personal exemptions, and mortgage interest deduction. Additionally, the state has no income or corporate tax. These tax breaks make Florida a very attractive place to live and work for professional golfers.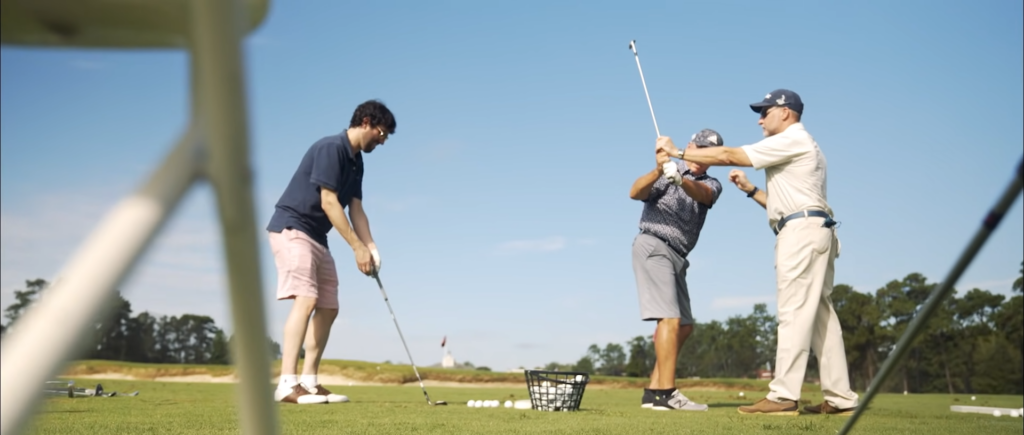 The cost of living
Most professional golfers live in Florida, according to a study by The Athletic. The state has the lowest cost of living when compared to other states, which can be attributed to its low taxes and the availability of affordable housing.
"The average cost of living for a professional golfer is $167,000 annually," said Todd Lewis, the director of player development for the PGA Tour Champions. "That's significantly less than the national average cost of $247,000 and much more affordable when you compare it to other states."
Florida also offers a variety of recreational opportunities that are not available in other states. These include world-famous beaches and golf courses as well as a number of marinas and fishing spots.
Why do so many pro golfers live in Florida?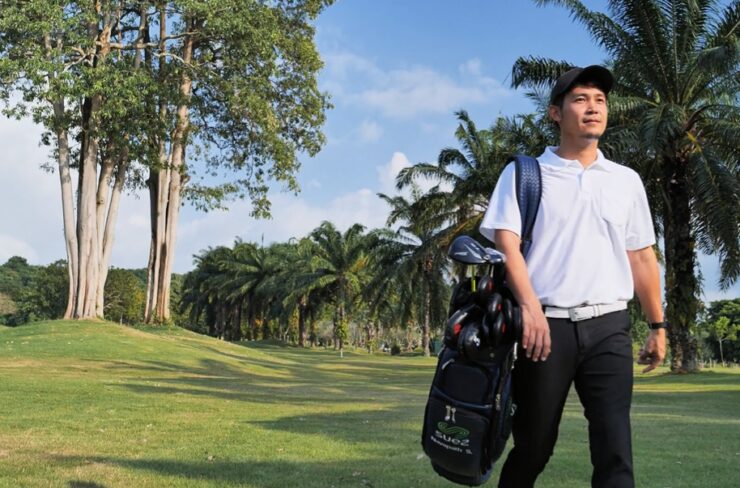 Most pro golfers live in Florida because of its warm weather and plentiful golf courses. The state also offers excellent opportunities for training and playing. Florida is home to a number of top-level golf courses, including the famed Augusta National Golf Club.
There are many professional golfers who live in Florida, including Tiger Woods, Sergio Garcia, Phil Mickelson and Ernie Els. Florida is also home to several up-and-coming pro golfers, such as Vijay Singh and Jack Nicklaus
Why is Florida the golf capital of the world?
Florida is home to more golf courses than any other state in the union. It has more golf courses per capita than any other state and its course density is second only to California. The Sunshine State also boasts some of the best public courses in the country, including Pinehurst No. 2, Harbour Town Golf Links, and Eagle's Landing Golf Club. In addition, many of the top private clubs in the country are located in Florida, such as PGA National Resort & Spa, Trump International Golf Club Palm Beach County, and The Ritz-Carlton Golf Club Jupiter.
There are a number of reasons why Florida is such a golf mecca. First and foremost, the weather is perfect for playing golf – it's balmy all year round, with barely a chance of rain or snow. Plus, there are plenty of attractive golf courses scattered throughout the state – from lush green fairways at private clubs to challenging but playable layouts at public courses. And last but not least, Florida's population is huge enough that there's always a good chance you'll be able to find a group of fellow golfers to join you on your round. So if you love hitting balls around in circles
What is the most exclusive golf club in Florida?
The most exclusive golf club in Florida is the Pinehurst Resort and Country Club. This club is only open to members who have a very high ranking on the PGA Tour.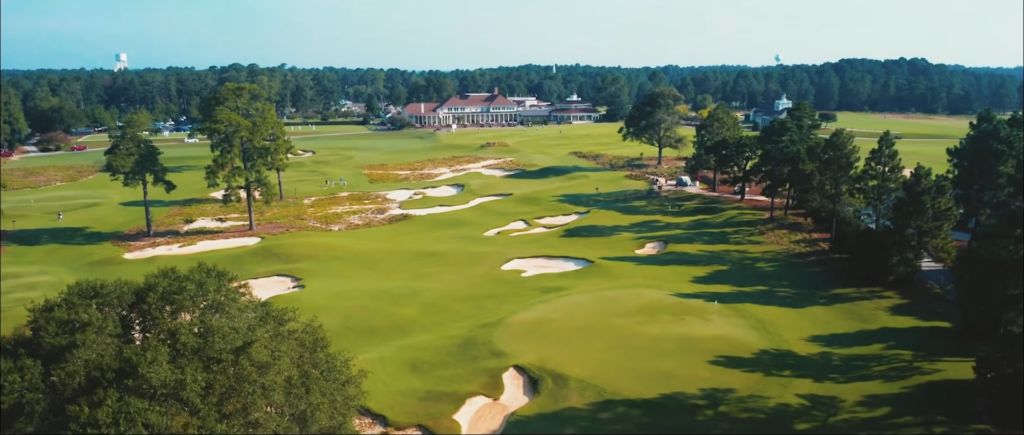 What professional golfers live on Jupiter Island
Some of the world's top professional golfers call Jupiter Island home. This idyllic island community is located in Southeast Florida and is known for its beautiful beaches, lush landscapes, and upscale lifestyle. Many professional golfers choose to live on Jupiter Island because of its close proximity to some of the best golf courses in the world. In addition, the island offers a relaxed and comfortable lifestyle that is perfect for raising a family. Here are just a few of the professional golfers who live on Jupiter Island:
Tiger Woods: One of the most successful and well-known golfers in the world, Tiger Woods has called Jupiter Island home since 2006. He owns a sprawling estate on the island that features its own private golf course.
Ernie Els: A former world No. 1 golfer, Ernie Els has been living on Jupiter Island since 1996. He owns a beautiful oceanfront property where he often hosts charity golf events.
Phil Mickelson: Another former world No. 1 golfer, Phil Mickelson moved to Jupiter Island in 2013. He purchased an oceanfront estate that includes a state-of-the-art golf practice facility.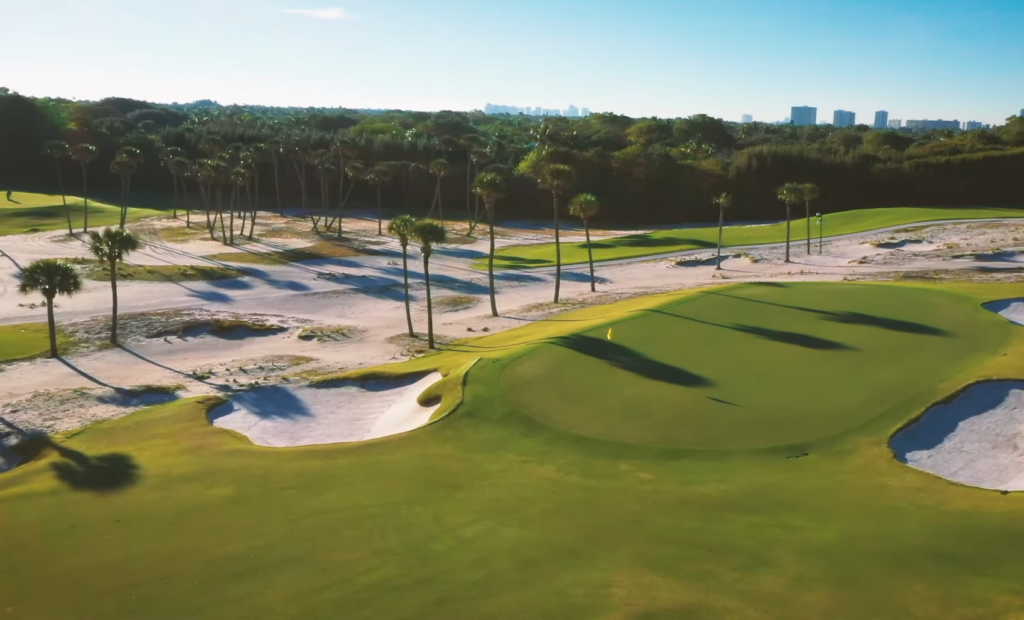 Pro golfers living in Palm Beach County
Pro golfers living in Palm Beach County are generally attracted to the area for a number of reasons. The weather is consistently warm and sunny, the golf courses are world-renowned, and the community is welcoming and supportive. Additionally, Palm Beach County has a large population of wealthy individuals who are avid golfers, which makes finding sponsorship opportunities easier than in other parts of the country.
What pro golfers live in Ponte Vedra?
Some of the top pro golfers who live in Ponte Vedra include Jim Furyk, Graeme McDowell, and Jordan Spieth. While they all have different homes, they share one commonality: each house is within walking distance of the beach. That means when they're not on the course, they can enjoy the sun and sand just like any other Floridian.
Whether you're a fan of golf or not, it's hard to deny that Ponte Vedra is a pretty great place to live if you're a professional golfer.
Conclusion
Most professional golfers live in Florida for a few reasons. The weather is great all year round, and there are plenty of good courses to play on. Additionally, the Sunshine State has a large population of people who can afford to spend big on golfing equipment, making it one of the most lucrative sports in the world.