Ever wondered why Florida seems to be the unofficial home of professional golfers? As I delve into this intriguing question, I'll share with you the allure of the Sunshine State that has captivated the hearts of golfers worldwide.
It's not just the year-round golf-friendly weather or the abundance of world-class courses that makes Florida a golfer's paradise. There's an economic aspect to it too, a golden opportunity that beckons those who dream of making it big in the golfing world. So, if you're a golfer with aspirations of elevating your game, come with me on this journey as we uncover why Florida might just be the place for you.
Golf as an escape
As a golfer, I've found that the sport offers a unique form of escapism, a sanctuary where one can retreat from the hustle and bustle of everyday life. And where better to find this refuge than in Florida, the home to a significant number of the world's top golfers?
The allure of Florida extends beyond its mild, year-round climate and picturesque landscapes. It's the state's vibrant golfing community that truly sets it apart. With an abundance of top-tier golf courses and a population that shares a deep passion for the game, it's no wonder that so many professional golfers choose to make Florida their home.
In Florida, it's not just about practicing and playing; it's about immersing oneself in a community that lives and breathes golf. The camaraderie found on the greens and fairways of Florida is unparalleled, making it easy to find both competition and companionship.
But the appeal of Florida doesn't stop at the golf courses. The state is a tourist haven, boasting a plethora of golf resorts and a myriad of other attractions. Whether you're a golfer or a visitor, there's always something to explore.
The climate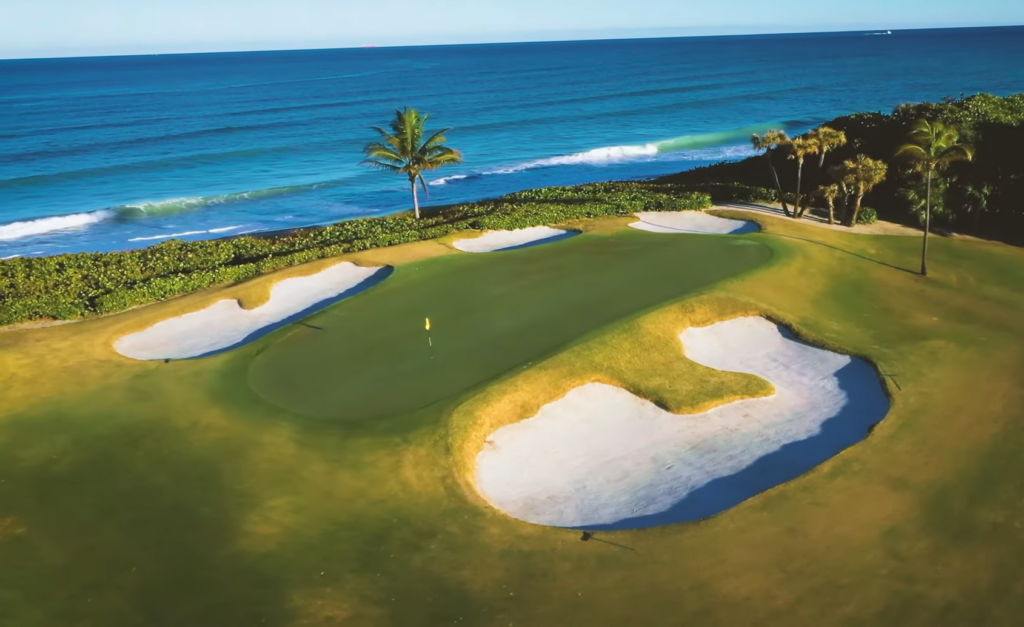 As a golfer, I can tell you that the climate plays a significant role in our game. And Florida, with its average temperature hovering around a comfortable 72 degrees Fahrenheit (22 degrees Celsius), offers near-perfect conditions for golfing. Sure, the summer months can see the mercury rising into the 90s Fahrenheit (32 degrees Celsius), but the abundance of beaches and pools provide a refreshing respite from the heat.
What makes Florida's climate truly ideal for us golfers is its consistency. The state enjoys warm temperatures year-round, and while there's a chance of rain and hurricanes during certain months, there are still ample days filled with sunshine, perfect for a round of golf.
The consistent course conditions in Florida allow us to focus solely on our game, without the added worry of unpredictable weather. It's this reliability that makes Florida a golfer's haven, a place where we can play our beloved sport in the best conditions possible, any time of the year.
Tax breaks
From a financial perspective, Florida's tax benefits are a significant draw for professional golfers like myself. The state's tax structure is incredibly favorable, offering generous deductions on property taxes, personal exemptions, and mortgage interest.
But the real game-changer? Florida has no income or corporate tax. This means that the earnings we make from tournaments, endorsements, and other golf-related income are not subjected to state income tax. This financial advantage makes Florida not just an attractive place to live and play golf, but also a smart place to manage our earnings and grow our wealth.
In essence, Florida's tax breaks serve as a financial caddy, helping us navigate the course of financial management while we focus on perfecting our swing.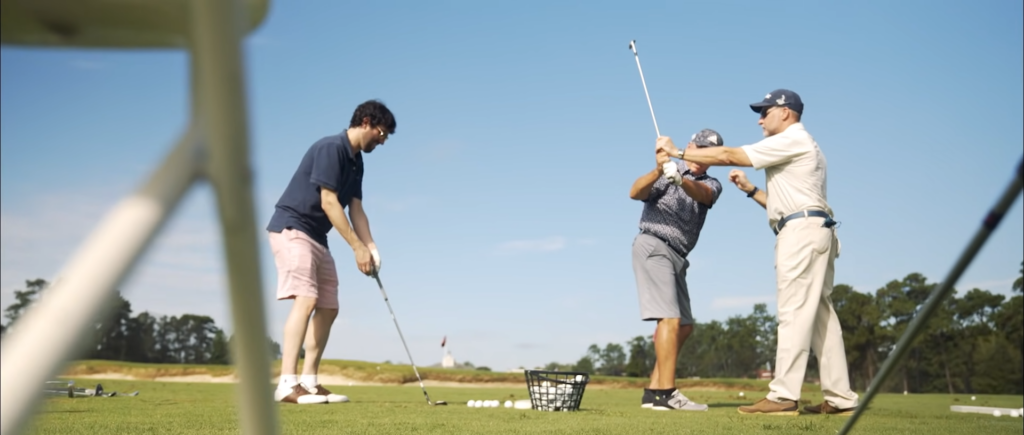 The cost of living
I can attest to the fact that Florida offers a cost of living that's hard to beat. A study by The Athletic confirmed that Florida boasts the lowest cost of living compared to other states, a fact that can be attributed to its low taxes and the availability of affordable housing.
Todd Lewis, the director of player development for the PGA Tour Champions, puts it into perspective: "The average cost of living for a professional golfer is $167,000 annually," he said. "That's significantly less than the national average cost of $247,000 and much more affordable when you compare it to other states."
But the appeal of Florida extends beyond its affordability. The state is a playground for outdoor enthusiasts, offering a variety of recreational opportunities that are hard to find elsewhere. From world-famous beaches and golf courses to marinas and fishing spots, Florida offers a lifestyle that's as enjoyable off the golf course as it is on it.
In essence, Florida offers a lifestyle that's not just affordable, but also rich in experiences, making it an ideal home for professional golfers like myself.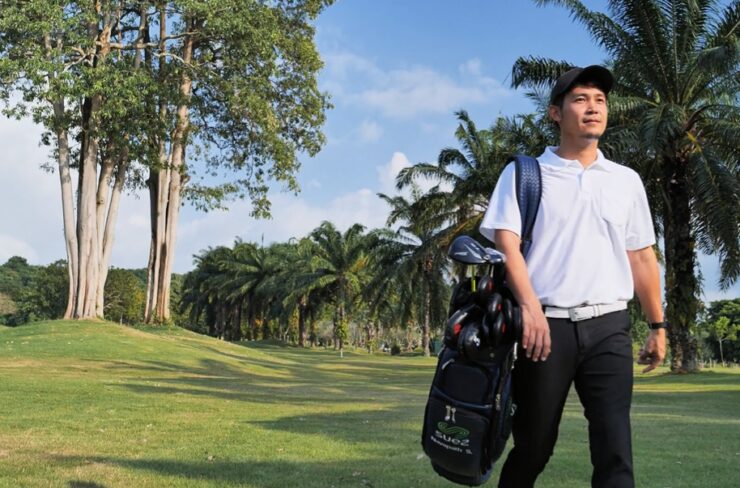 The History of Golf in Florida
Golf's roots in Florida can be traced back to the late 19th and early 20th centuries when the state began to emerge as a popular winter retreat for wealthy northerners. The mild climate and picturesque landscapes made it an ideal setting for the sport, and soon, golf courses began to spring up across the state.
One of the earliest golf courses in Florida was established in the 1890s in the town of Winter Park, near Orlando. This nine-hole course, which is still in operation today, paved the way for the growth of golf in the state.
The real boom in golf history, however, came in the mid-20th century, when the advent of air travel made Florida more accessible to the masses. This period saw a surge in the construction of golf courses, many of which were designed by some of the most renowned golf architects of the time.
The rise of professional golf tournaments in Florida also played a significant role in the state's golf history. The Florida Swing, a series of PGA Tour events held in the state, helped to solidify Florida's reputation as a premier golf destination in the world.
Today, Florida is home to more than 1,000 golf courses, more than any other state in the U.S., and continues to be a hub for professional golfers and enthusiasts alike. Its rich golf history, combined with its favorable climate and abundance of top-tier courses, make it the golf capital of the world.
What is the most exclusive golf club in Florida?
When it comes to exclusivity in the Florida golfing scene, the Pinehurst Resort and Country Club stands unrivaled. This prestigious club opens its doors only to members who hold a high ranking on the PGA Tour. It's not just a golf club; it's a testament to the pinnacle of golfing excellence.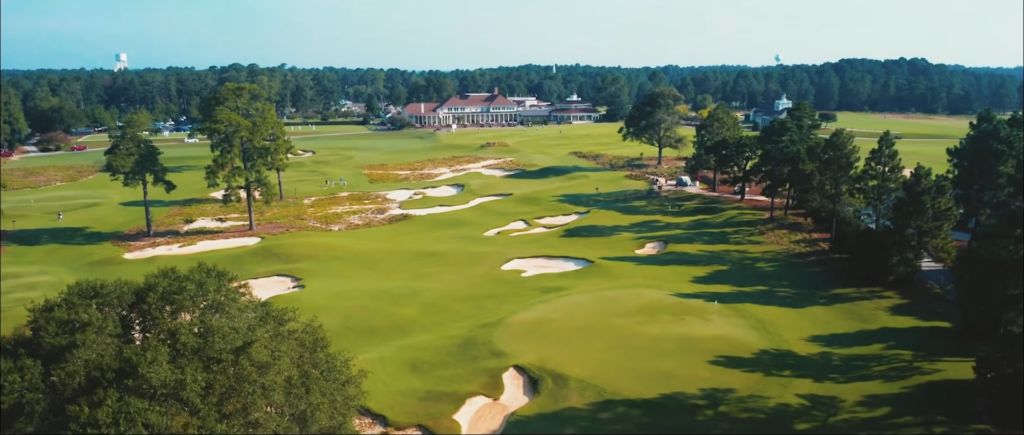 What professional golfers live on Jupiter Island
Jupiter Island, a serene oasis nestled in Southeast Florida, is more than just a picturesque locale. It's a haven for some of the world's top professional golfers. Known for its stunning beaches, lush landscapes, and upscale lifestyle, Jupiter Island is a stone's throw away from some of the world's best golf courses.
It's not just the golfing opportunities that draw these pros; the island's relaxed and comfortable lifestyle makes it an ideal place to raise a family. Here's a glimpse at a few of the golfing greats who call Jupiter Island home:
Tiger Woods: A name synonymous with golf, Tiger Woods has been a resident of Jupiter Island since 2006. His sprawling estate, complete with its own private golf course, is a testament to his love for the sport.
Ernie Els: A former world No. 1, Ernie Els has made Jupiter Island his home since 1996. His beautiful oceanfront property not only offers stunning views but also serves as a venue for his charity golf events.
Phil Mickelson: Another golfing legend and former world No. 1, Phil Mickelson, made the move to Jupiter Island in 2013. His oceanfront estate is more than just a home; it's a golfer's dream, complete with a state-of-the-art golf practice facility.
In essence, Jupiter Island is more than just a residential choice for these golfing greats; it's a lifestyle choice, a place where they can live their passion for golf while enjoying a relaxed and comfortable lifestyle.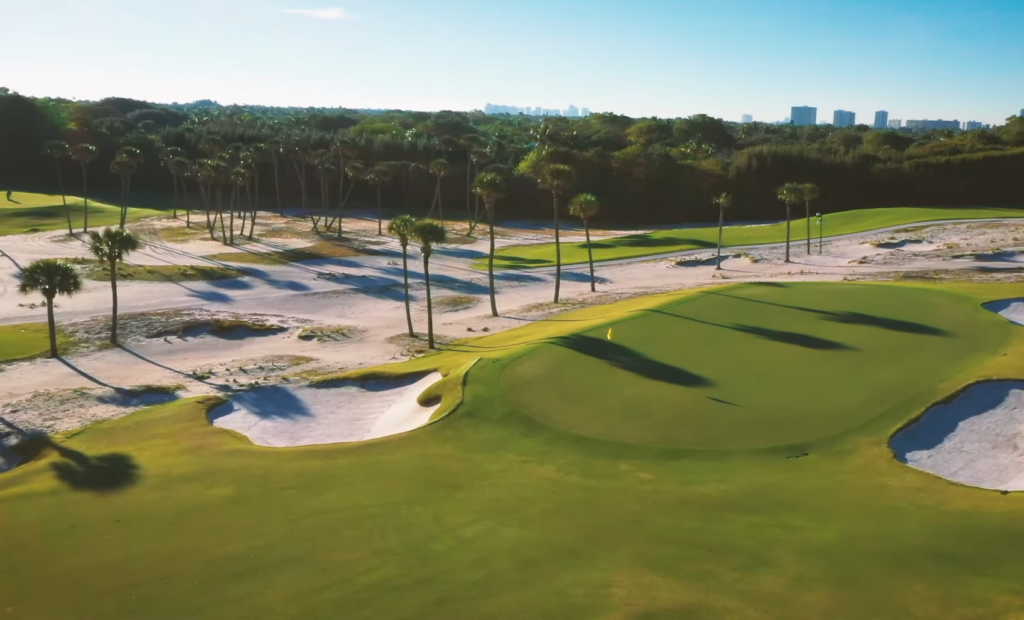 Palm Beach County and Ponte Vedra
Palm Beach County, with its warm, sunny weather, world-renowned golf courses, and supportive community, is a magnet for professional golfers. The county's large population of affluent golf enthusiasts also makes it an ideal place for finding sponsorship opportunities. It's not just a place to live and play golf; it's a place to grow and thrive in the professional golfing world.
Ponte Vedra is home to some of the top names in professional golf. Jim Furyk, Graeme McDowell, and Jordan Spieth are just a few of the pros who call this place home. Their residences may differ, but they all share one common feature: they're all within walking distance of the beach. This means that when they're not perfecting their swing on the course, they can enjoy the sun, sand, and surf just like any other Floridian.
Whether you're a golf enthusiast or not, it's clear that both Palm Beach County and Ponte Vedra offer a lifestyle that's hard to beat if you're a professional golfer.
Conclusion
In the end, it's clear that Florida's allure for professional golfers extends far beyond its sunny skies and lush fairways. It's a state that offers a unique blend of ideal golfing conditions, a vibrant and supportive golfing community, and significant financial advantages. From the escapism that the sport provides, to the consistent, golf-friendly climate, and the generous tax breaks, Florida truly stands out as a golfer's paradise.
So, whether you're a seasoned pro, an aspiring amateur, or simply a golf enthusiast, Florida offers something for everyone. It's not just a place to play golf; it's a place to live and breathe the sport, to grow and thrive both on and off the course.

Michael is a former professional golfer turned prolific writer who brings his love for the game and a sharp wit to FloridaEliteGolfTour.com. With years spent on the green and behind the desk, He has a knack for turning complex golf strategies into digestible advice, making his articles as entertaining as a hole-in-one on a par five.