Being aware of your swing speed is one of the most important things to improve your performance and play golf consistently. This is something you can test at any golf retail outlet, and in case your swing is slow, you can improve your overall performance by getting the best golf balls for slow swing speed.
There are various pieces of equipment apart from the ball for slow swing speed, but it is definitely one of the important ones. Getting the perfect ball will get you much more distance, and your shots will get a lot of, much necessary, control.
To get the appropriate product, you should go through thorough research, and in order to help you with this, we have put together a list that will ensure you get the best value for your money's worth.
List of Top Picks Balls for Slow Swing Speed
1. Titleist Pro V1 Golf Balls – Editor's Pick
Titleist Pro V1 delivers an excellent mixture of speed, spin, and feel during the game, which offers a suitable fit for most golfers. This ball grants you more greenside spin, a softer feel, and consistent flight.
The 2.0 ZG Process Core gives the solid core Pro V1 more distance. This ball boasts a faster ionomer high-flex casing which adds more speed and long-game spin. Thanks to the new, softer cast urethan elastomer cover, Titleist Pro V1 delivers a more consistent ball flight.
The new dimple pattern ensures that you get maximum distance and suitable flight consistency. Pro V1 will definitely fly higher than any ball from the prior generation, maintaining its penetrating trajectory.
It is a premium model ball that is available for just under $50 per dozen. Although these balls are a bit more expensive, the price tag comes as a result of thorough research and development that lasted for years and huge attention to detail.
2. Callaway Golf Supersoft Golf Balls
Coming from the Callaway store, this golf ball set is available in several colors. These balls are designed to increase the distance of the tee and to provide you with more control around the green. It is a very softball for long, straight distances.
The compression core of this ball improves ball speeds while also granting high launch and low spin. The black background on the ball's logo is a neat tiny detail that can prove as a very useful alignment tool. It is really convenient since you do not have to waste time applying a line with a Sharpie.
The ball has a very low compression rating that is roughly 38. It is excellent for golfers with slow swing speeds and allows them to compress the ball just right, which grants optimal energy transfer. Callaway golf balls come at a very affordable price and offer great value for the money.
3. TaylorMade Distance Plus Golf Balls – Best for Great Distance
TaylorMade Distance Plus golf balls are designed for golfers that want to get the biggest possible distance out of their shots. This is possible since these balls use a brand new Teact core that is designed to store and release energy on a very high level.
These balls are created to suit the needs of amateur golfers, beginners, and players with slow swing speeds. The ionomer cover ensures maximum driver distance and provides a mid-launch.
The aerodynamic dimple pattern increases the ball's carry distance, and it has compression around 77 that grants a soft feel and mid-high wedge spin. It is an exceptional choice for greens due to the ball's Plus Alignment Aid, which makes putting easier and delivers immediate feedback of your roll.
TaylorMade Distance Plus grants excellent distance, and it will definitely maximize the length of your shots.
4. Srixon Soft Feel Men's Golf Balls, Prior Generation – Best for the Money
Srixon Soft Feel golf balls are designed for golfers that want to maximize distance and control of their shots and get excellent feeling and feedback. They are available in two different colors for you to purchase – soft white and tour yellow.
This product has been part of the 12th generation of Srixon's most popular golf ball for a very long time now. It is the brand's least expensive and highly demanding offering that provides suitable quality and enjoys the trust of devoted customers.
The ball has a FastLayer core and thin ionomer cover but feels and plays excellently that you probably would not expect from such a simple design. One of the main reasons for this is the core, which has a way softer center that gets firmer towards the outer edge.
Srixon Soft Feel balls have 60 compression, which makes them feel and sound very soft in both long and short games. The speed dimple pattern is excellent produces a very stable flight since it launches at a nice height and grants suitable control on approach shots.
5. Wilson Golf Staff Fifty Elite Golf Balls
The Wilson Staff 50 Elite is a golf ball that offers excellent performance. Although Wilson is known for manufacturing somewhat cheaper products for wider use, this ball is definitely an exception and is by no means a low-end ball.
The ball is created for swing speeds that are lower than 90 mph. It launches well of the club and provides you with a very good distance and carry. The performance you get out of this ball is exceptional, and it offers a nice amount of spin while flying straight in the air.
Although the spin does not quite match the softness of the ball, it will give you sufficient greenside control nonetheless. Although you will require a bit more aggressiveness in the stroke, you will find a lot of satisfaction in putting this ball.
This low compression ball offers a similar feel and performance to the DUO while offering a considerably lower price.
6. Nitro Ultimate Distance Golf Ball
Although Nitro balls are not widely known in the golf world, the company has developed a reputation over the years for delivering cheap products that offer excellent performance and are described by the manufacturer as "virtually indestructible."
Nitro Ultimate Distance golf balls come in a variety of exotic colors that include white, orange, pink, and yellow. The balls are perfectly suited for golfers of all skill levels that want to make the most out of their swings and improve their distance.
These balls feature a reactive two-piece titanium core which maximizes the energy transfer from the clubhead to the ball. The ball boasts symmetrical dimples that reduce drag and greatly contribute to longer shots.
The titanium core is extremely reactive, and dimpled grooves around the Dupont Lithium Surlyn cut-proof cover helps you maximize the distance. This product is suited for beginners and is very easy to locate on any surface.
7. Vice Pro Plus Golf Balls
Vice Golf has made its presence known on today's market by providing golfers of different skill levels tour-quality balls that come at affordable prices, and Vice Pro Plus is no different. It comes in 4 different colors – lime, lime new, white, and red.
Pro Plus is a suitable match for golfers that generate slower swing speeds. The ball provides a lower spin in the long game, particularly with the driver. It produces an excellent penetrating flight, and it gives a great performance in windy conditions.
The cover of the balls is very durable, and they do not get scuffed up on first holes. Freshly designed high-energy speedcore offers higher compression that rewards all types of swing speeds with higher speed and more distance.
The ionomer material provides you with excellent versatility and combines the advantages of high elasticity. The ball offers excellent value for the money and grants players of all skill levels high-performance games.
8. Maxfli SoftFli Matte Golf Balls
Maxfli golf balls are designed to help golfers improve their overall golf skills since it provides a very soft feel, straight flight, suitable visibility, and come at a very affordable price. These balls come from the Maxfli store and are available in pink, green, blue, and orange colors.
It does not provide too much spin on the tee, but it will give you enough of it around the greens. Maxfli ball gives a very soft feel and lower compression that is at 35, which grants exceptional feel and greenside control throughout the matches.
332 dimple pattern ensures that you get a more consistent flight, and the core of the ball offers better speeds and pinpoint accuracy in a lower spin. The ionomer cover is soft, has a matte finish, and provides exceptional control and superb visibility in the air.
You will get excellent feedback on all shots starting from the tee and all the way to the green. This ball is a great option for golfers that look for cost-efficient balls that offer average to better performance.
9. ACCUFLI Max Soft Golf Balls
Coming from the Accufli store, these balls are available in different colors and come in packs of 12 units each. It is a very soft golf ball that delivers performance and value, keeping the ball well up in the air and definitely longer than other competitors in the same price range.
The two-piece design of the ball provides virtually zero spin and plenty of distance. It is an entirely new ball with an innovative core design that offers you a softer feel for long-distance shots, even if you have a slower swing speed, which is very important.
Due to exclusive high-frequency monolithic dimple technology that creates a seamless dimple pattern within the cover, you will get an exceptional feel in the game. This design grants you a suitable feel at impact.
With this ball, you will experience significant distance gains due to the extra-soft outer layer, and its design grants you fast ball speeds.
10. Precept 2017 Laddie Extreme Golf Balls
This ball is a spinoff of a very popular Lady Precept ball and it is suitable for various skill groups. It is built to cover extreme distances due to its muscle-fiber core. Since power is nothing without control, its patented Touch 'n control ionomer cover will grant you an exceptional feel and then some.
This Precept ball is designed for golfers that have swing speeds below 90 mph, and it features two-piece construction alongside firm covers. This promotes excellent distance and high spin rates.
These balls feature a faster core and a new dimple design that will aid in the distance right of the tee. Everything that makes this ball an excellent choice for golfers with slower swing speeds makes it equally unattractive for those with average to high swing speeds.
It is a highly durable ball and delivers more distance off the tee. The ball has improved since it came out, and the company constantly tinkers how to improve distance and feel.
How We Test Golf Balls
Our golf ball evaluation process (opens in new tab), along with other golf equipment, is based on several crucial principles. Firstly, we guarantee that any product we claim to have reviewed has been assessed thoroughly and objectively.
For golf balls, this means testing them on the golf course and using launch monitors (opens in new tab) when appropriate. We also strive to use the most up-to-date and advanced equipment to analyze performance.
Importantly, we maintain our integrity by not allowing manufacturers to pay for positive reviews; the entire Golf Monthly team shares their honest opinions.
Regarding golf ball testing specifics, we involve multiple Golf Monthly team members with varying skill levels to test the golf balls on the course. All team members are regular golfers, so balls are examined both indoors and outdoors, and then over several rounds to evaluate factors such as distance, feel, durability, and spin. We aim to provide honest and insightful feedback in our reviews and guides to help you make informed decisions.
What to Consider When Buying Golf Balls for Slow Swing Speed?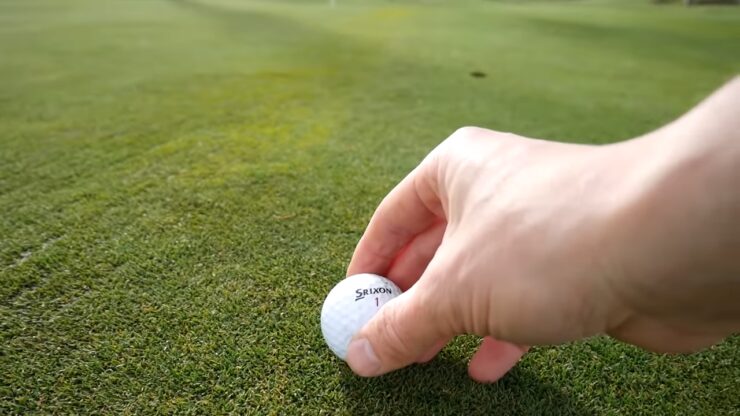 When choosing the right ball for slow swing speed, it is very important to consider tiny details in order to get the best value for your money's worth. The best balls will offer you straighter, longer shots, superb distance, and ball speed.
To help you get the best possible product, we have put together a brief buying guide in the section below.
Compression
Compression occurs whenever the club hits the ball, and it is a force that causes the ball to compress while the energy gets transferred from club to ball. This is something that relates to the ball core; for example, a tightly wound core will have a higher compression.
High-compression balls will require more energy for an optimal strike, so you will require low-compression ones.
Spin
Spin is something that gets the golf ball airborne, and the ones with a higher spin rate are generally recommended for golfers that hit the ball low, while those with a lower spin rate are for those who hit it high.
Hitting the ball low with the driver will not maximize your carry distance, and this is where the ball with a high spin can make a big difference.
Cover and Construction
The outer cover of the ball determines several characteristics. For the main construction, manufacturers typically use Urethane and Surlyn.
Urethane is much softer and generally provides more spin for players that prefer a softer feel and more greenside control, while Surlyn offers more durability, gives less spin, and more distance.
As far as the layer construction goes, today's golf balls are available in 2, 3, 4, or 5-piece. The most popular is a 2-piece ball that offers a solid center core and robust surlyn cover, which grants more distance.
Durability
If you have a slow swing speed, you may be hesitant to buy golf balls that are designed for fast play. But don't worry, there are golf balls available that are both durable and playable for slower swing speeds.
When buying golf balls for a slow swing speed, it is important to consider the durability of the ball. Balls that are made with synthetic materials or with a harder core will last longer than those made with natural materials. Furthermore, balls with a softer cover will wear out more quickly due to the impact of the club on the ball.
Some golfers choose to use a softer cover golf ball even if they have a fast swing speed because they believe it helps them generate more power on their shots. Others prefer harder cores because they believe it gives them a better feel when hitting the ball. It ultimately comes down to what feels best for you and your game.
Flight Characteristics
If you have a slow swing speed, you'll likely need a softer ball to help you hit the ball farther. When choosing golf balls, consider the flight characteristics. A softball with a slower flight will stay on the ground longer, giving you more time to hit it where you want it to go. It's also important to choose a ball that has good stability so it doesn't turn over as easily in the air.
Frequently Asked Questions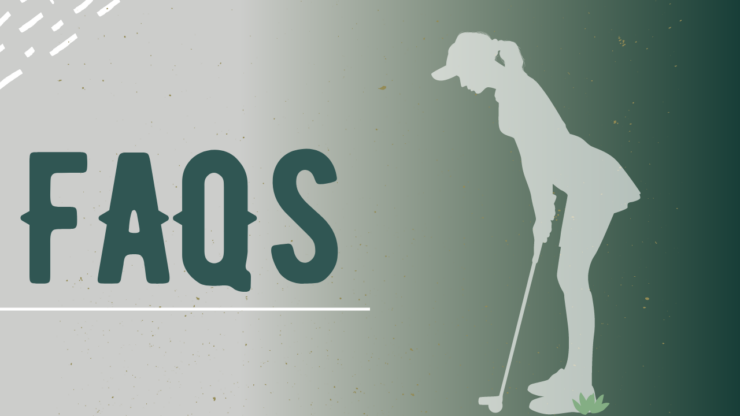 1. What is considered slow swing speed in golf?
A slow swing speed in golf ranges between 70 and 85 miles per hour. These swing speeds are common with beginner golfers, and speed generally decreases with age, so senior golfers inevitably get to slow swing speeds at some point.
2. Are soft golf balls better for golfers with slow swing speed?
Absolutely. This is due to the fact that these balls have lower compression and do not require a lot of energy to hit them. It is also recommended for senior golfers since they tend to have slower swings as well.
3. Is the color of the ball important?
The color of the ball does not bear very high importance; however, it can affect your overall concentration and your ability to track it on the court.
4. How does the compression of the ball affect the game?
The way the compression of the ball is affecting the game is really simple. Higher swing speeds require higher compression since the ball compresses every time you hit it, meaning that slower swing speeds require less compression.
5. Do softer balls go further?
In general, softer balls do not go as far as harder balls when hit with the same force. This is because softer balls compress more upon impact, resulting in a greater loss of energy and a shorter distance traveled.
However, the type of ball used in a particular sport can vary depending on the specific requirements of the game. For example, in baseball, different types of balls are used for different levels of play and in different weather conditions. In golf, the type of ball used can also affect its distance and performance.
6. What Does a Slow Swing Speed Mean?
In general, a slow swing speed in a golf swing refers to the pace at which a golfer swings their club. It means that the golfer is not generating as much clubhead speed or power as they could, which can affect the distance and accuracy of their shots. A slower swing speed can also indicate a lack of proper technique or physical limitations.
However, it's important to note that a slow swing speed is relative to each golfer's ability and physical condition. A slower swing speed for a beginner golfer may be different from that of a professional golfer. It's also possible for a golfer to intentionally swing slower for control or to correct a swing flaw.
Final Words
If your swing speed does not seem to improve, worry not because there are plenty of solutions you can go for. The adequate ball can provide you with excellent distance, more consistency, and, most importantly, tons of fun.
We hope our article will help you make an appropriate choice and get the best possible golf balls for slow swings. Make sure to read reviews carefully and look for second opinions in a huge golfing community because only then will you be able to make an educated choice that is well worth your money.