As is the case with most other things in the world, there are many varieties of golf to be tried. While the typical and traditional 18-hole variety is by far the most popular, that does not mean that other types of golf do not exist. It is a very versatile game that technically does not require much to be played.
As long as there are holes, balls, and clubs, it can be played. This has prompted imaginative and clever individuals to come up with many other varieties of golf that are now equally loved and cherished. The classic game is still the most dominant, but how much do you know about the rest of them?
Different Types of Golf
Miniature Golf: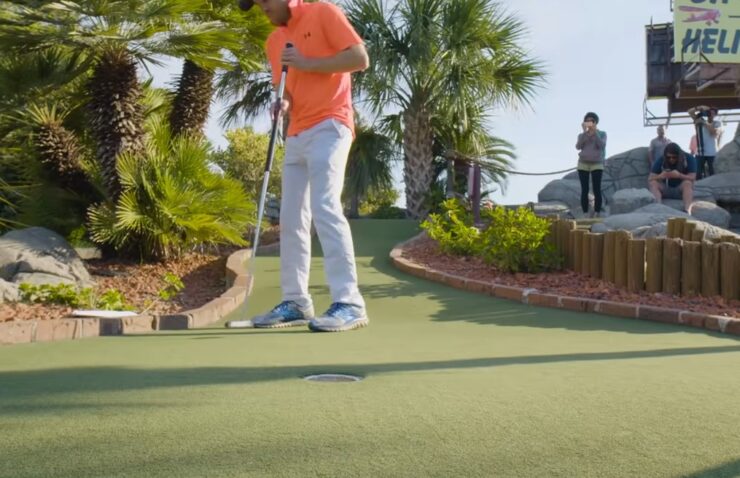 Also known as mini golf or putt-putt, this is a smaller, scaled-down version of golf that is played on a course with holes that are much shorter than a standard golf course. Miniature golf is often played with smaller clubs and balls and is designed to be more accessible and less challenging than traditional golf.
Adventure Golf:
This is similar to miniature golf but it often features more elaborate and creative course designs, with obstacles such as water hazards, sand traps, and other challenging elements. Adventure golf can be more challenging than miniature golf and is designed to be a fun and entertaining experience for players of all ages. There are some really wacky obstacles and traps out there.
FootGolf: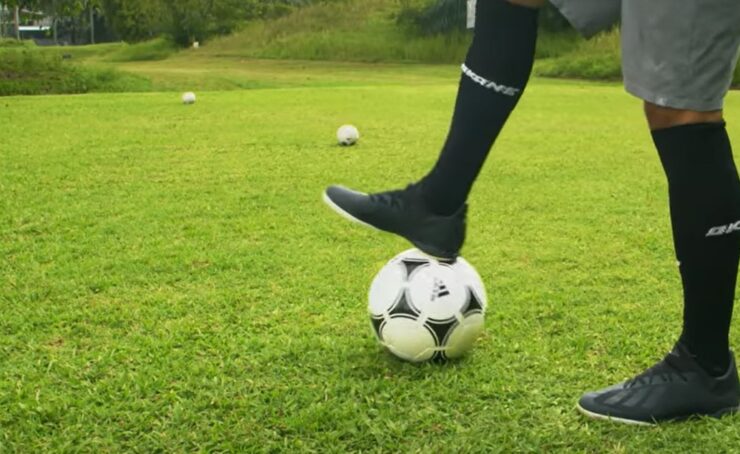 As you can probably guess, this is a hybrid sport that combines the basic elements of soccer (football) and golf. The objective is to kick a soccer ball into a hole in as few kicks as possible. FootGolf is typically played on a type of golf course, but with larger holes and shorter distances between the holes.
Topgolf
Topgolf is a type of sports entertainment complex that combines elements of golf, dining, and socializing. In theory, it is similar to a lavish golfing club with its many amenities, but it is more than that. It was first founded in the United Kingdom in 2000 and has since expanded to multiple locations around the world.
View this post on Instagram
Not only that, but this form of sport has become highly sought-after and an exclusive way to play this already high-end game. Topgolf is a popular destination for friends and families looking for a unique and enjoyable experience, but also a chance for a very competitive and social gathering.
The central aspect of Topgolf is a high-tech golfing game, which uses microchipped golf balls that track their flight and measure the accuracy and distance of every shot. Players hit their shots into one of several target greens on the driving range.
There are points being awarded based on the proximity of the shots to the designated target which can light up in different colors. These lights change depending on the accuracy and distance of the shot, making the game visually appealing, interactive, and futuristic.
More Than the Sport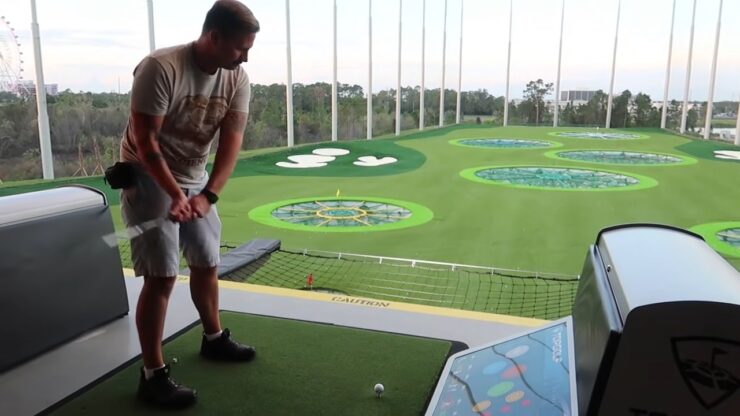 In addition to the golfing game, Topgolf also offers a variety of other entertainment options like a full-service restaurant and bar, private event spaces, live music performances, etc. The restaurant serves a variety of food and drinks, including fine dining options, gourmet burgers, craft beers, and expensive specialty cocktails.
The event spaces are perfect for hosting birthday parties, corporate events, and other special occasions, while the live music events provide a fun and lively atmosphere for guests to enjoy when they are done with their golfing session.
Topgolf is known for its unique and innovative approach to entertainment as a whole and its popularity continues to grow. Thanks to the combination of golfing, dining, and socializing, it is a unique, one-of-a-kind experience that appeals to a much wider range of people than the sport does on its own.
From golf enthusiasts to those who have never picked up a club before, everyone can have fun. Additionally, Topgolf has a strong commitment to sustainability with its many initiatives such as the use of energy-efficient LED lighting and golf ball recycling.
Overall, Topgolf is a fun and dynamic sports entertainment complex that offers a unique and enjoyable experience for all. Its combination of golfing, dining, and socializing, along with its commitment to sustainability, make it a popular destination for people of all ages and interests, as well as golf skills.
Whether you are looking to improve your game, enjoy a night out drinking and eating with friends, or host a special event, Topgolf is the perfect place to be. But what about the price of it all? Is it truly available to everyone or is it perhaps one of those high-end experiences reserved for the upper classes?
How Much Does it Cost?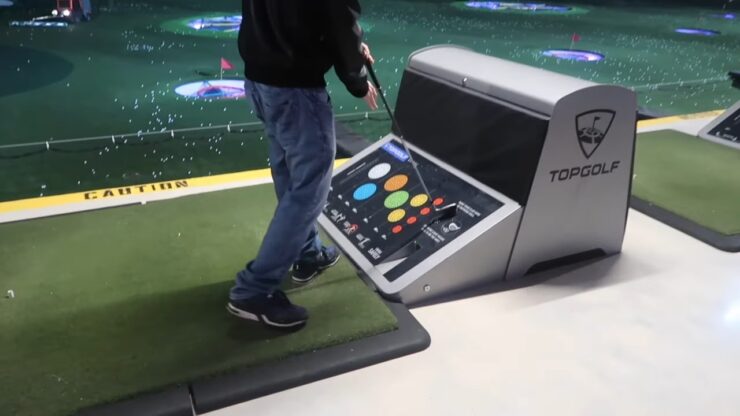 It should be said that it is definitely not cheap, but it is also not so exclusive that only certain people can enjoy it. The cost of playing at Topgolf varies depending on the location, time of day, and what you want to do there. On weekdays, the cost is usually less expensive than on weekends and evenings. The price can also be affected by factors such as special events or promotions. It also depends on the floor where you want to play.
For example, on the 1st and 2nd floors, a bay costs around $30 per hour from opening to 12 PM. From noon to 5 PM, it is around $45. The priciest hourly rate is from 5 PM to closing time, around $60. The third-floor prices are higher, $45, $60, and $75, respectively. Everything is more expensive at the weekend when the prices are around $10 higher on Sundays, and as much as $20 higher on Saturdays.
Topgolf has locations in several countries around the world, including the United States, the United Kingdom, Australia, Dubai, Germany, and Mexico. The average prices vary greatly between these regions anyway, which means that a Topgolf experience also has a different price.
When compared to the traditional variety, Topgolf can be and usually is more expensive than traditional golf, especially during peak hours and on weekends.
However, the cost is not just for golfing and that is what the customers need to remember. You are also paying for the added entertainment and dining options that are readily available and included in the price. Some Topgolf locations also offer membership programs that can provide discounts on golfing and other services.
Conclusion and Takeaways
In comparison to a traditional 18-hole round of golf, the cost of playing at Topgolf is definitely higher. However, the experience includes added dining and entertainment options making it a more comprehensive and enjoyable experience.
For those who are just looking to play a quick round of golf with their buddies, traditional golf courses are a more cost-effective option. For those looking for a whole package, a unique and complete entertainment experience that lasts the entire afternoon and well into the night, Topgolf can be well worth the extra cost

Lilly Carrillo, a dedicated golf aficionado and skilled writer, lends her unique perspective and in-depth knowledge to the readers of FloridaEliteGolfTour.com. With a rich background in golf commentary and a knack for capturing the essence of the game, she delivers captivating content that resonates with golfers of all levels.