Getting appropriate golf equipment is a fantastic way to step up your game and take it to new heights. With seemingly limitless options regarding gear, training aids, and apparel, picking the right brand and location to buy all these goods can be tricky. If you are often asking yourself: how to find golf stores near me, you are in luck because today we are going to give you some pointers regarding this topic.
Although finding the right store for you can sometimes be challenging, there are a few easy steps and considerations that will make this choice a lot easier. In this article, we will talk about the steps you need to take when making a choice for your golf store and touch on this subject in depth. We have a lot to cover, so let us begin without further delay.
How Can I Find Golf Stores Near Me?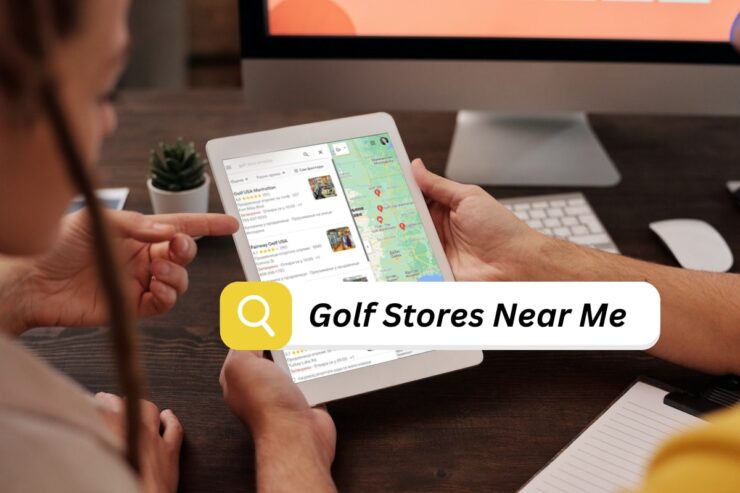 Finding a golf store in your proximity has become a straightforward task in the internet era. With a plethora of apps and websites at your disposal, there are various ways you can find the perfect golf store for you.
However, we are going to make it simple and list the two easiest ways you can locate renowned golf stores that could be just a couple of blocks from your location.
1. Use Google Maps
Google Maps is one of the most convenient ways to locate everything you need in the world, and finding golf stores is yet another task this platform can perform easily. Simply visit the site and type "golf store," and add the name of your city or streets along with it, and the software will filter out the best locations you can go to.
The great thing about this method is that you can click on the store and check the customers' reviews, which will help you get a better understanding of what type of shop you are looking at and what type of gear you can purchase in it. Some customers also leave comments about the quality of the products, and if the store is overwhelmed with bad reviews, you will know that it is best to stay clear of it.
2. Use Yelp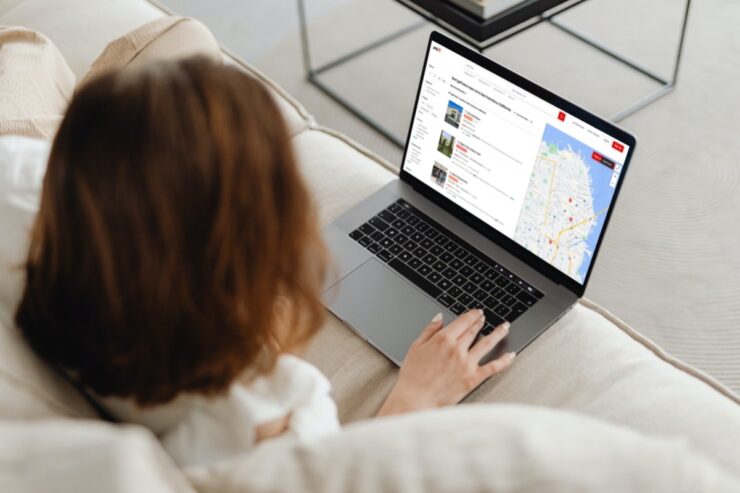 Yelp is another amazing platform that can help you find excellent golf stores in your proximity. Simply type the name of your city and add golf store in the search bar, and the website will prompt you with the best stores around you, sorted by the review quality that is marked with one to five stars.
The more stars the store is reviewed with, the better customer satisfaction is with it. By clicking on the store, you can also check some customer reviews, as well as the brief description of the store, contact phone, contact mail, and of course, the address.
3. Visit the Brand's Website
If you are determined to buy merchandise from a particular brand but do not know where to locate its stores, the best course of action is to visit its official website. Most of the renowned brands nowadays have user-friendly websites and the section in which you can locate their stores based on your location.
If the website you are visiting does not offer such a feature, you can resort to one of the first two options we have listed above.
Things to Think About When Browsing for Stores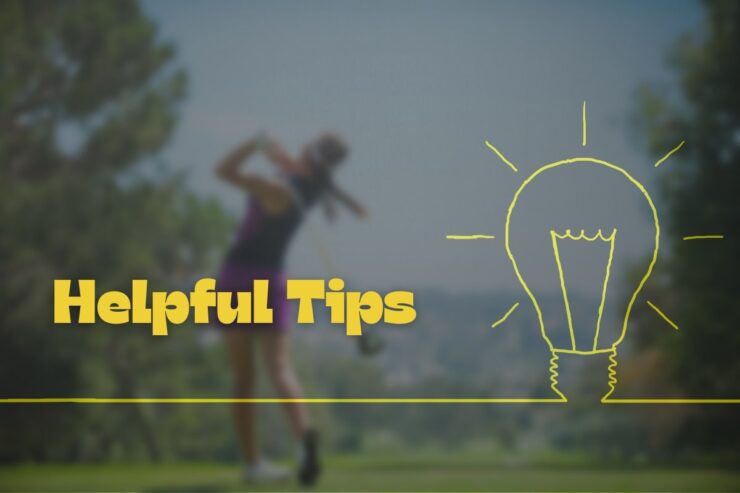 With so many tools and maps available online nowadays, it is fairly easy to locate golf stores around you. You can find full descriptions of the store, as well as customer ratings and impressions that will paint you a better picture of how good or bad the store you want to visit is.
However, making the right choice for the store requires some preparation, research, and consideration regarding the golf products you want to buy. In the section below, we will start by listing some important things to keep in mind when browsing golf stores in your city.
1. Know What You Want to Buy
Not all brands are equal, and this is especially true when you want to buy different pieces of gear for golfing. Granted, there are some items you can easily purchase online, as you do not need to make some deeper considerations, but for some products, it is wisest to go to the store and check the item physically.
There are products that do not require you to have accurate fittings or measurements, and you can purchase them online. Things like sunscreen or bucket hats fall into this category, and you do not have to overthink when buying such protective gear. However, when it comes to clothing or specific clubs that cost more money, it is best to visit the store physically to ensure that the quality is on point and that the gear fits you just right.
2. Visit Multiple Stores and Check if the Gear Suits You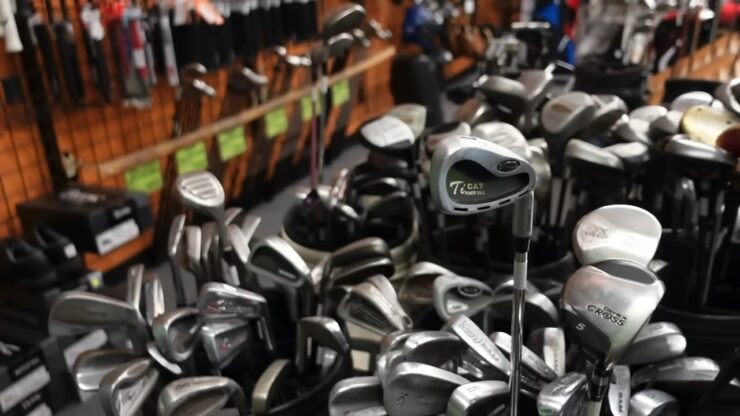 The biggest advantage of going physically to the store is that you can check the products in person and see whether or not they fit you. With that advantage at your disposal, it would be wise to visit multiple stores and try out as many products as you can.
That way, you will be able to consider products from various brands and weigh the benefits and drawbacks each of them brings to the table. Do not rush, especially if you are purchasing something that requires a more significant investment, like a brand-new golf club or piece of clothing, because you should do everything in your power to make a wise investment and get the best value for your money worth.
3. Do Your Research Ahead of Time
The best way to take advantage of visiting stores in person is to plan ahead of time. By doing so, you will be able to get informed about potential sales and discounts that will save you some money and perhaps allow you to purchase multiple products for the price of one, more expensive item you wanted to purchase.
4. Avoid Off-Brands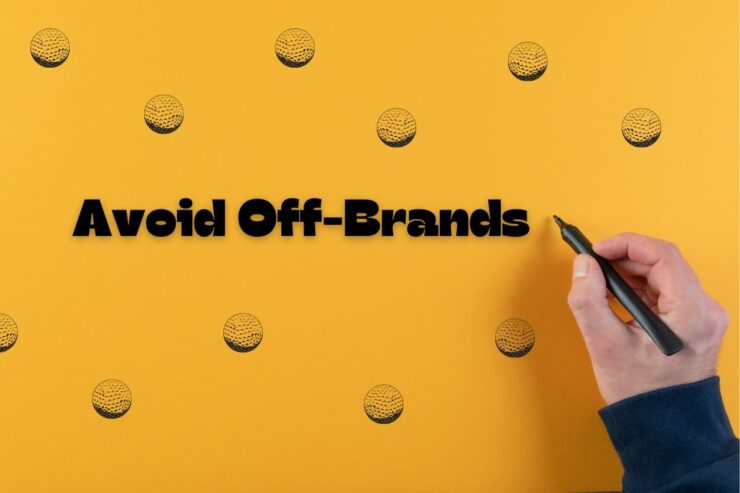 Purchasing a product for a lower price can be very tempting, especially if you work on a budget. However, it is something that can cause a lot of issues, particularly in terms of quality. Make sure to pick the stores of renowned brands and avoid buying off-brand products. Purchasing from a reliable merchant will ensure you get the best quality and the best value for your money's worth.
5. Shop Strategically
Checking the sales pricing laterally is a good strategy when looking for a good store near you. When browsing for products, do not just assume that the price you are seeing is the best deal you can get. Sometimes you can find a better deal by simply visiting the store's website, where you can get an online discount for online shopping.
This is a great combination for purchasing online, as you can visit the store, try the fit, and then purchase the item from the same retailer but online. Many stores offer discounts for online sales, so it is a wise strategy to visit the store in person first and then go online to see if there is a discount for internet shopping for the same item.
6. Make Your Shopping List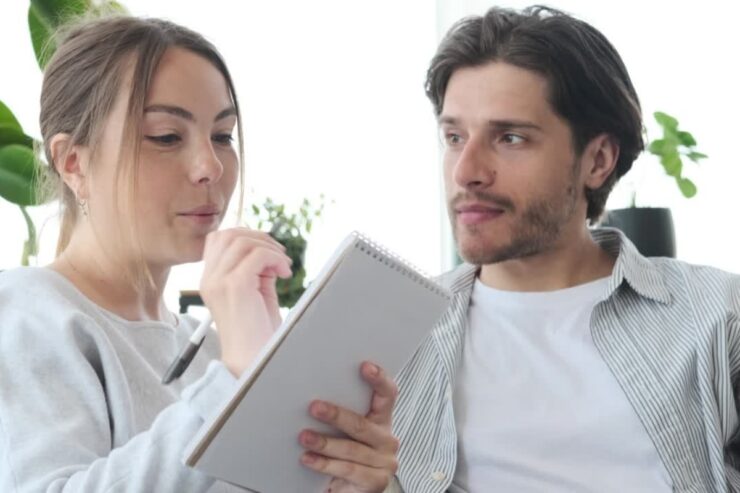 Shopping for golf gear can be very overwhelming, as there are so many options available in today's market. With such diversity, it can be difficult to figure out where to begin. We suggest you start by making a list of items you want to buy and the important values you want each product to possess. Setting your priorities straight is a great strategy for finding an ideal brand and store for you.
Final Words
With so many innovations modern technology brought to the table, locating golf shops in your proximity has never been easier. However, before you opt for any store, make sure to do your research and find the brand that will deliver you the best value for your investment.

Lilly Carrillo, a dedicated golf aficionado and skilled writer, lends her unique perspective and in-depth knowledge to the readers of FloridaEliteGolfTour.com. With a rich background in golf commentary and a knack for capturing the essence of the game, she delivers captivating content that resonates with golfers of all levels.