Even though Florida golf sometimes gets a bad reputation for being "flat" or "uninteresting," with over 1.100 courses, there are certainly some that will satisfy your golfing needs, and we are here to help you locate the perfect one. Today, we are going to talk about the best public golf courses in Florida and where to find them.
Needless to say, there are tons of choices to go for in Flordia; the trick is to know where to look for them. When we made our list, we took various parameters into consideration, such as court quality, position, and general accommodations. There will be something for everyone, so without further wasting your time, let us get into it.
1. Abacoa Golf Club
The Abacoa Golf Club is certainly one of the prettiest public golf courses in Florida. The club does sell memberships, but this is limited to 100 members. The course is located in South Florida, and aside from course accommodations, it offers gorgeous views while providing various challenges for players.
Most of the holes on the course are surrounded by water, and it is quite scenic and exciting at the same time to play here. The club also has its own learning center, where young golfers can be trained by professionals and get undivided attention in training each aspect of the game.
Some golf clubs will give their members exclusive golf badges or pins, such as die-cast metal golf ball and grip badges, full-color enamel pins for tournaments, or offset printed pins with members' portraits and initials. These can not only do good brand promotion but add more fun and rituals to members before and after their golfing time. If you already have a few on your golf bags, you might as well give it a little more customization. The vibrant and funny custom badges and pins are also great for gift and exchange. Go website GS-JJ to see all the customization options.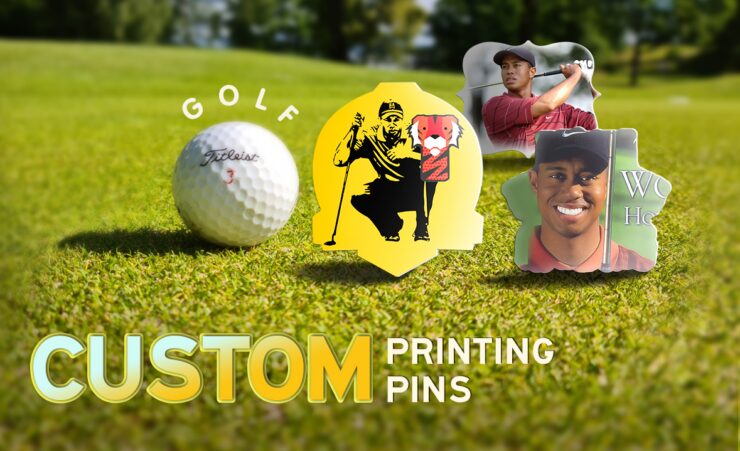 2. Madison Green Golf Course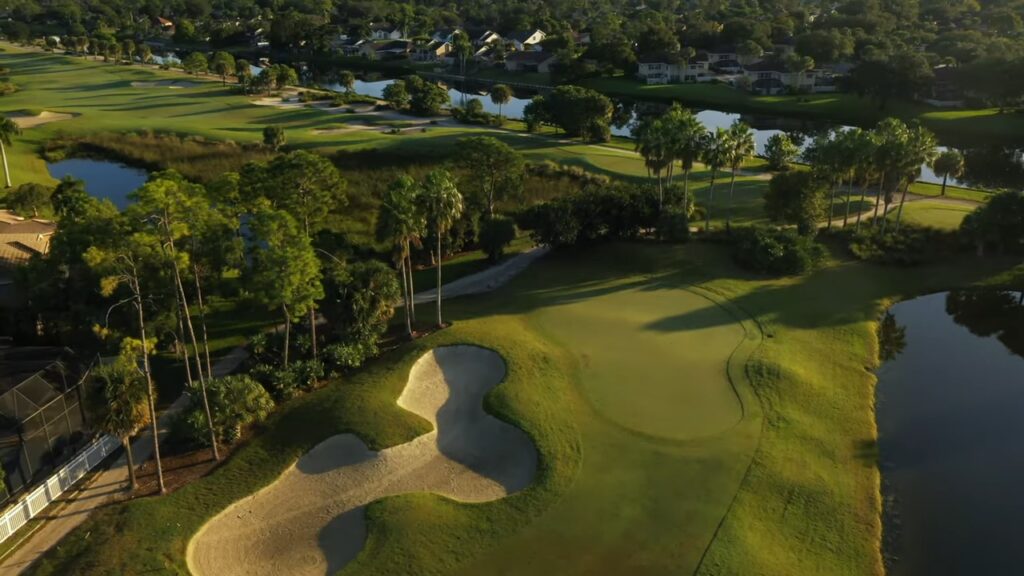 Located in Royal Palm Beach, Madison Green Golf Course is an amazing par-72 golf course that is surrounded by beautiful lush grass and trees with interesting twists at every turn. The course holds a huge value and is one of the favorites among the local population.
Aside from being surrounded by beautiful pine trees, there is something for everyone, as the course includes various challenges of different degrees that makes it possible to enjoy golf, even if you are a beginner or a casual player that just wants to have some fun without being competitive.
3. Palm Beach Par 3 Golf Course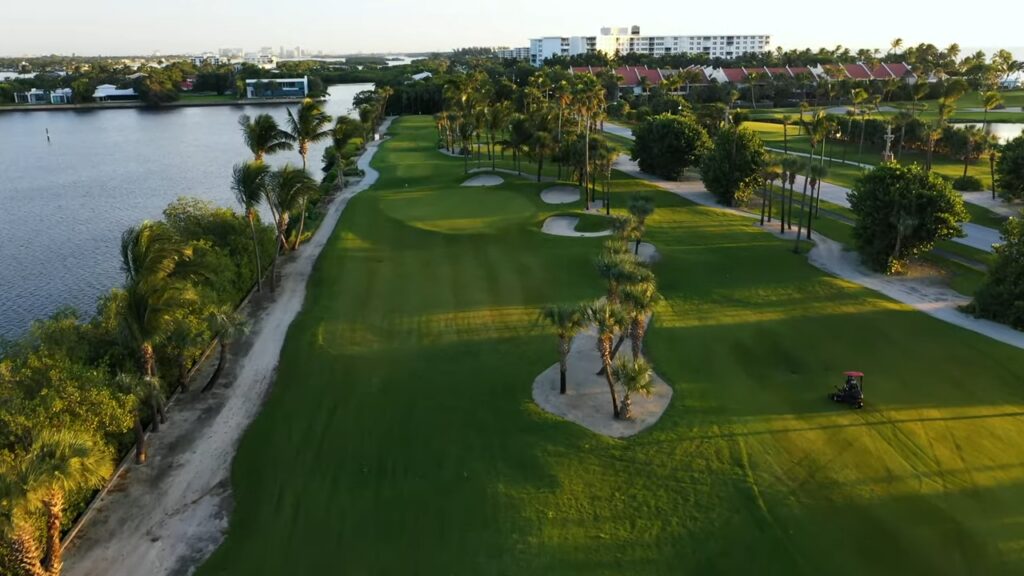 This beautiful golf course rests between the Atlantic Ocean and Florida's Intracoastal Waterway, and it is highly praised by the locals for providing an exceptional golfing experience. The course is absolutely gorgeous, and the location between two stunning lakes just enhances the natural beauty and overall enjoyment.
The eye-catching tropical environment is absolutely unmatched, and the atmosphere when playing golf here is truly breathtaking. There is also a constant breeze coming from the ocean, so you will be able to enjoy the games in a comfortable atmosphere. This is also a strictly public course, and there are no memberships available so that everyone can enjoy a game.
4. PGA National Resort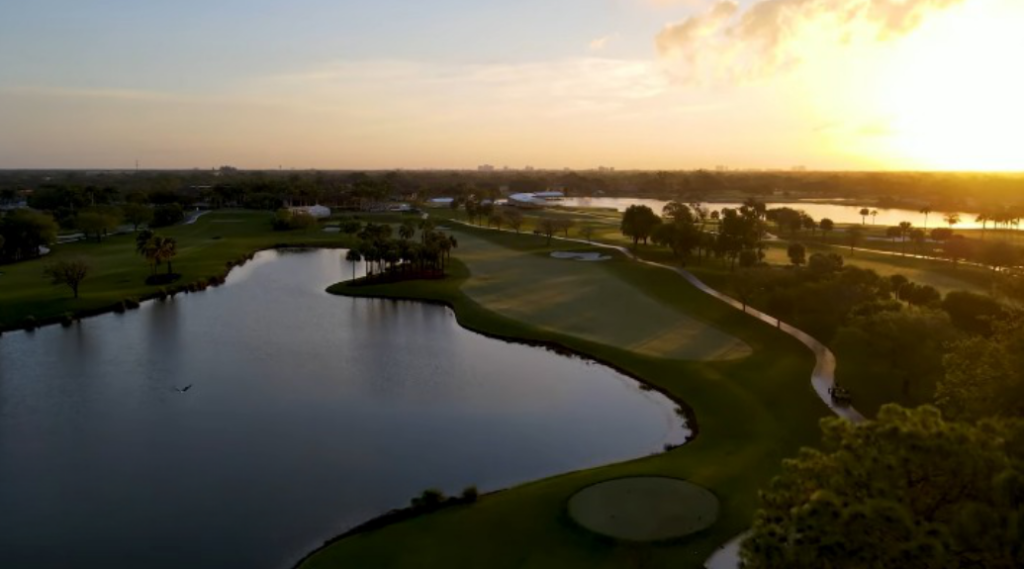 Located in Palm Beach Gardens, this golf course is practical and convenient as much as it is beautiful. It offers access to multiple airports, making it a fantastic location with quick access for visitors. Moreover, the course is also accessible to locals as well.
Members can enjoy a top-rated private golf club atmosphere on the course that is actually public and open to everyone. This course offers six championships and eighteen-hole courses such as Champion, The Palmer, The Fazio, The Estate, The Match, and The Staple.
5. Sandhill Crane Golf Club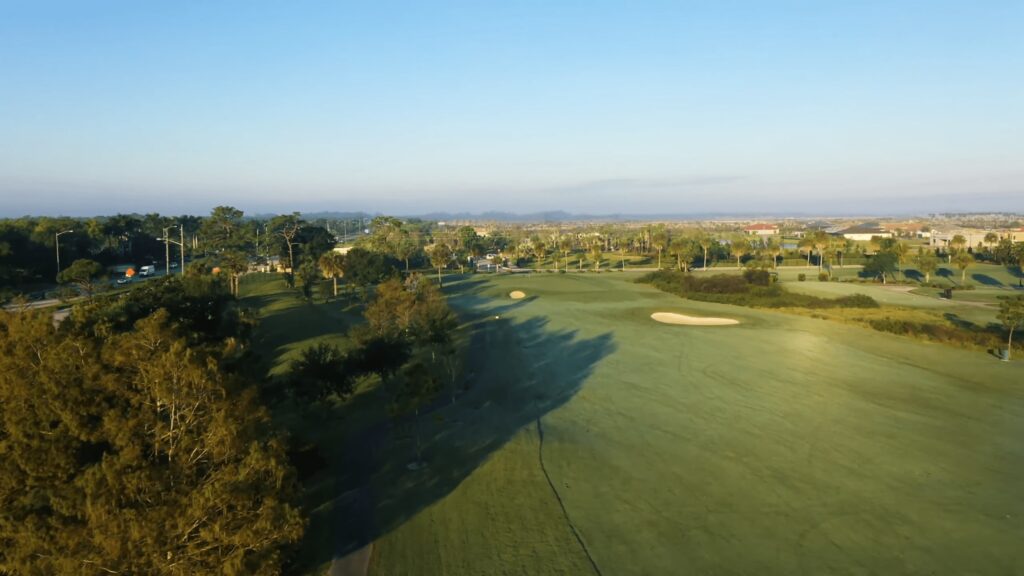 Sandhill Crane Golf Club is one of the most unique courses on our list, as it winds through natural preserves and wetland areas. You can find southern pines, palm trees, and marshland on the course, while your eye may also catch elevations that make truly spectacular views.
All this environment makes for an outstanding experience, and the best thing of all is the fact that playing on this course is quite affordable. The course sits on 140 acres of Loxahatchee national preserve, and it makes for a truly stunning golfing experience for amateurs and pros alike.
6. Winston Trails Golf Club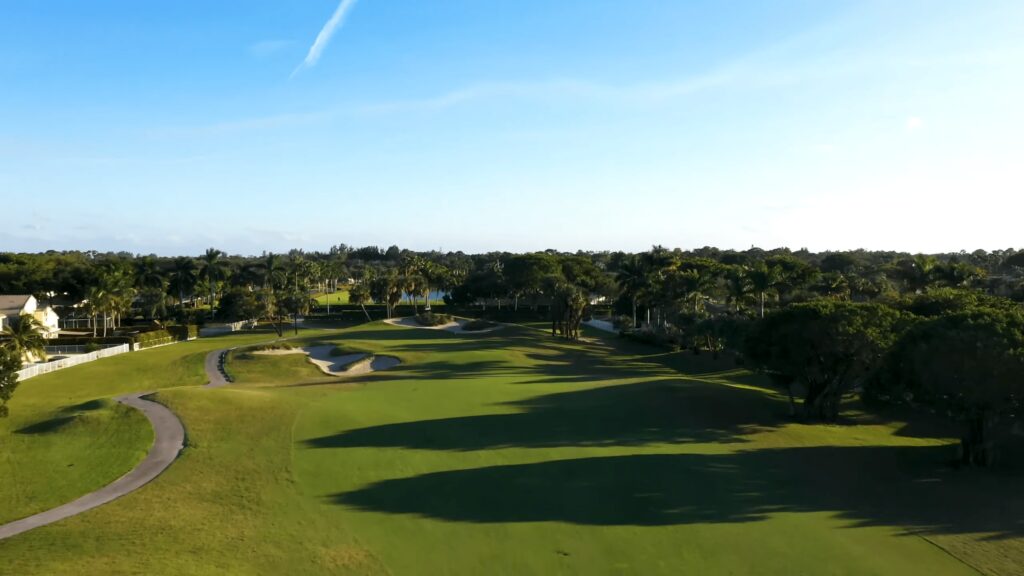 This golf club rests near Lake Worth Beach and is another Joe Lee 18-hole championship course that offers an exceptional golf experience as it is also a semi-private club. The grass is well-maintained and lush, and the trees are absolutely gorgeous to look at.
Besides public play, the club also offers annual memberships for Florida residents, and there are always some programs in the works to bring new members. There are also fantastic practice facilities that showcase a 70-yard game area with a large putting green, driving range, bunkers, and pitching and chipping green.
7. Streamsong Black Course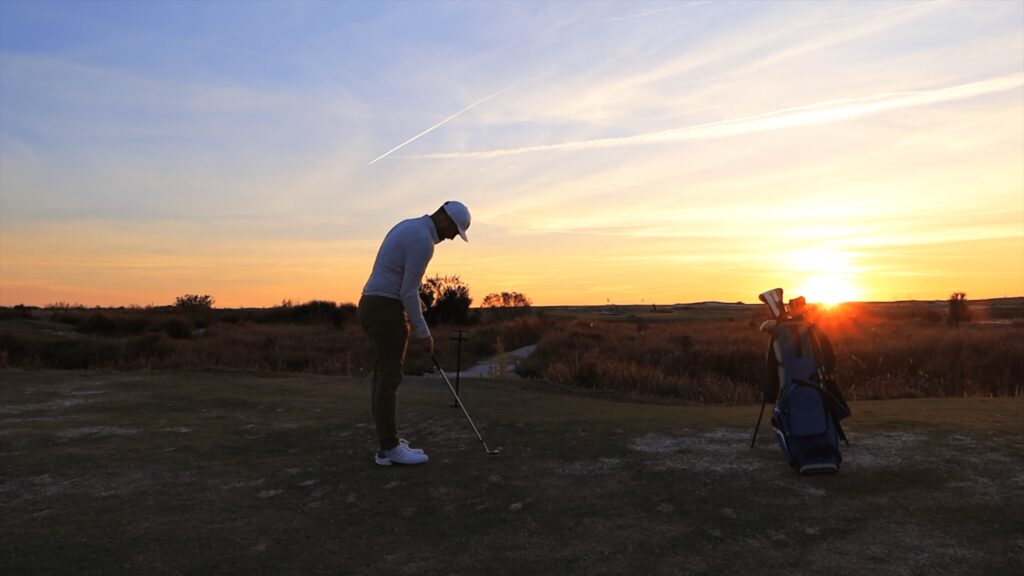 The Streamsong Golf Resort offers a unique and entertaining experience that you definitely should not miss. This course is made up of three internationally acclaimed links-style courses – Streamsong Blue, Streamsong Red, and Streamsong Black.
When playing on this course, you will be able to navigate through wild grasses, explore deep-water ponds, circle sand dunes, and various greenside pot bunkers. The design of this club is breathtaking, and the location is rather secluded. The scenic views and course itself are a true masterpiece, and when you find yourself in this neighborhood, make sure to check it.
8. TPC at Sawgrass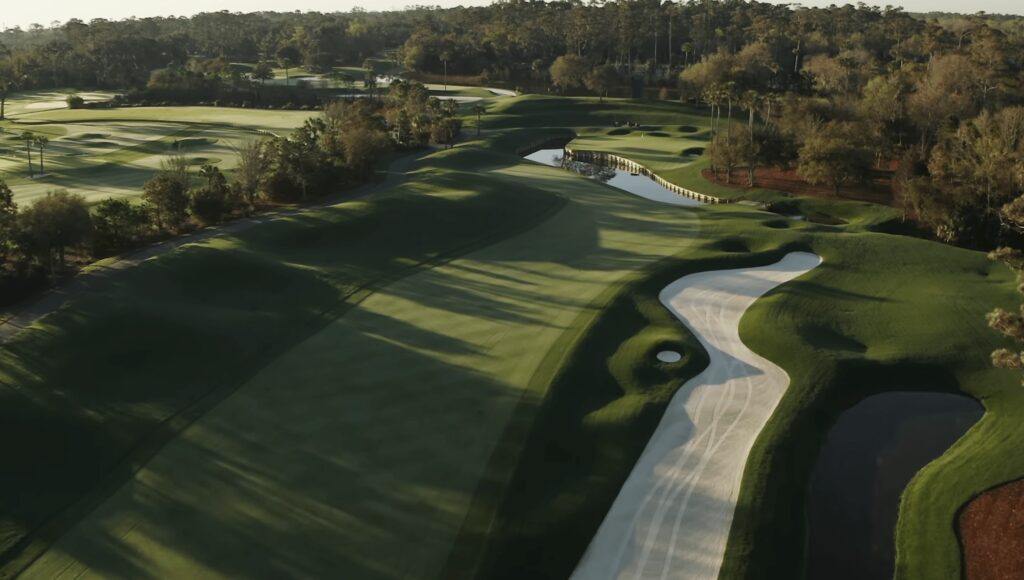 The TPC Sawgrass golf course offers 36 challenging holes created by a well-known designer, Pete Dye. This course is an excellent choice for players of different skills as it is one of the most balanced courses in Florida, so both pros and amateurs are welcome.
Players can find short, medium, and long holes along the course, and a routing course is built the way so that no two holes are ever played in the same direction. It is a beautiful establishment that offers various accommodations and an enjoyable playing experience you should not miss.
9. Trump National Doral Golf Club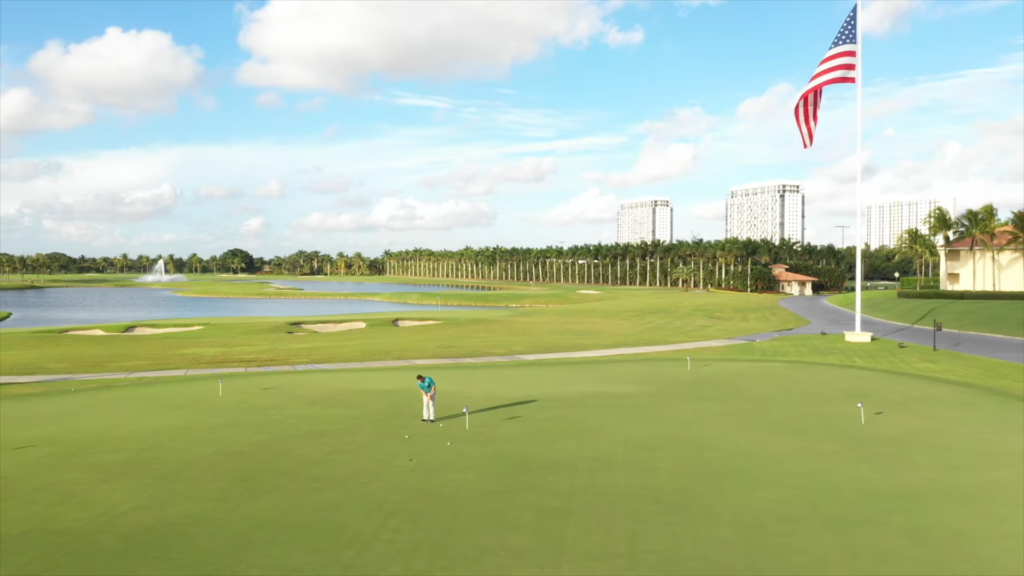 If you are a golf enthusiast, you certainly know that Doral is a golf paradise, and if you did not have a chance to visit it, you should definitely put it on your bucket list. This club was home to the PGA Tour events for many years and has hosted numerous great names in the world of golf.
It is a 7.608-yard course that is equipped with strategically placed deep bunkers, long fairways, waving greens, and numerous features that make the playing experience much more exciting and challenging. This is an absolute must-see destination for golfers around the world and a place where you can spend a relaxing day playing your favorite sport.
10. Southern Hills Plantation Club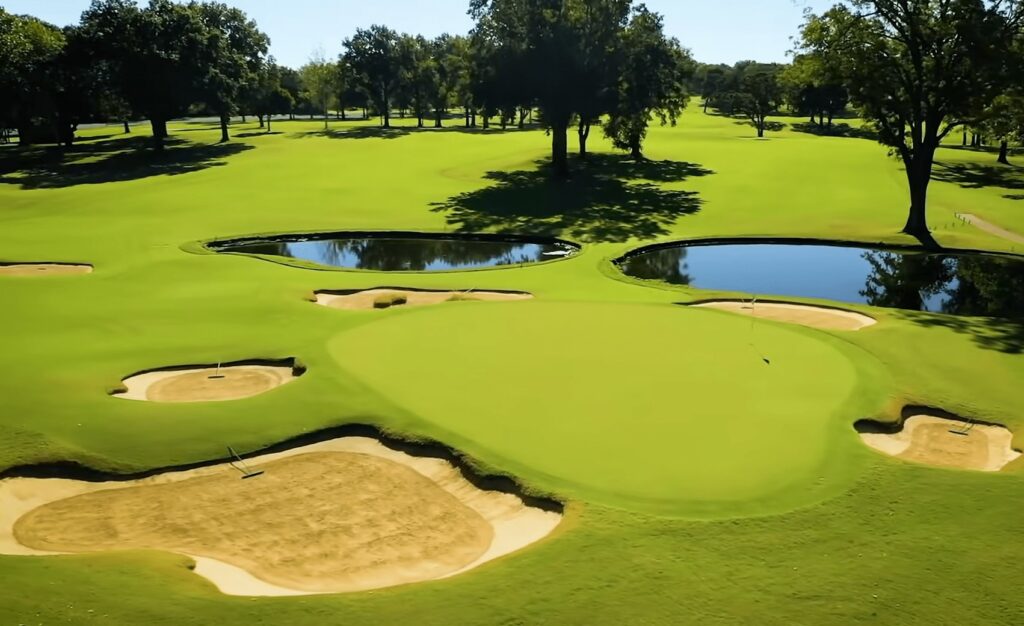 Last but not least, Southern Hills Plantation Club is a golf course that boasts an 18-hole course, a classic resort-style golf house, and a beautiful and mesmerizing athletic club and spa. This club is yet another creation of the famous designer Pete Dye.
The course features 7.557-yard land, and it is renowned for the luxury experience granted to its members. If you are looking for relaxation, class, and a luxurious way to play golf, the Southern Hills Plantation Club has everything you require and then some. It is absolutely wonderful establishment and a worthy addition to our list.
Frequently Asked Questions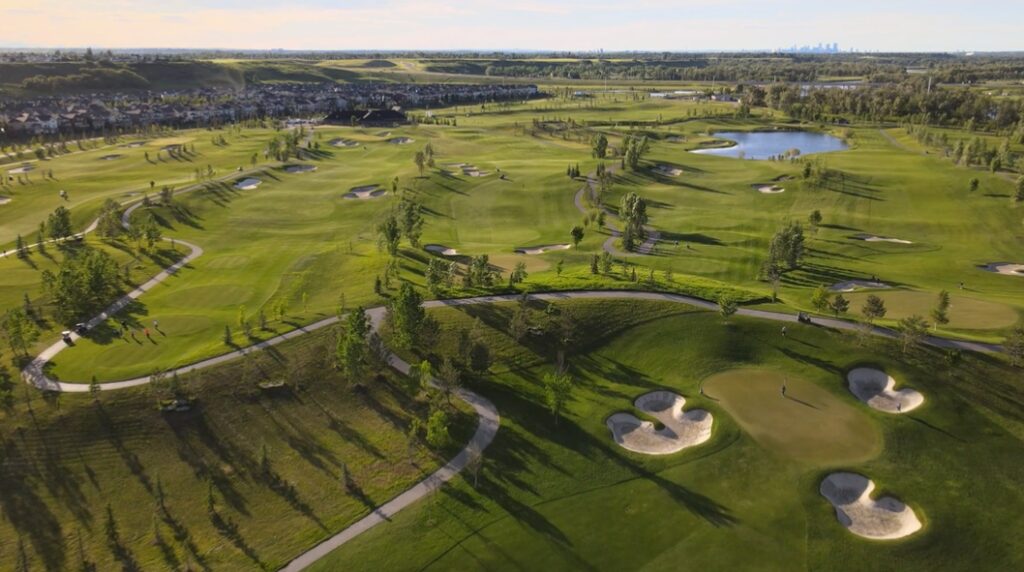 1. What city in Florida has the most public golf courses?
Florida is the US state with the most golf courses, and The Palm Beaches is the location where you will find a wide variety of courses that require different skill levels and are suitable for all players, both amateur and professional.
2. How many public golf courses are in Florida?
Florida State boasts over 1.000 golf courses that host nearly 48 million rounds annually. Throughout the year, there are 33% visits by foreigners, 14% by non-local Florida residents, and 54% by locals.
3. Is golf declining in Florida?
With so many golf courses in Florida, it may come as a surprise that golf is actually in decline over the last decade.
Final Words
Needless to say, there is no shortage of golf courses around Florida, and if you want to experience world-class golfing here, you will definitely find the spot that will suit all your needs. Aside from golfing experience, you can also enjoy beaches, lush lawns, and beautiful sceneries while doing so, so do not waste time and find the perfect court for you and your loved ones.

Lilly Carrillo, a dedicated golf aficionado and skilled writer, lends her unique perspective and in-depth knowledge to the readers of FloridaEliteGolfTour.com. With a rich background in golf commentary and a knack for capturing the essence of the game, she delivers captivating content that resonates with golfers of all levels.