While a suit doesn't make the person, there is no reason for you not to have a style. Thinking about how to find the one that fits you completely is a good idea. Think about it; you will have an efficient way to leave a first impression on people you meet. Of course, there are countless benefits you can reap from doing so. If you have an eye for fashion, you know how highly golf polos rank. Characterized by their suave theme and comfortable feel, what's not to love?  They are just the thing many people are interested in. It is a great idea to check them out.
These shirts comprise refined, high-quality fabric, unlike your everyday polo shirt. The materials vary slightly depending on your aim for satisfaction, comfort, or performance. They are also great for those who participate in golf matches. They are flexible enough for them to move without any limitations. However, at the same time, we can agree they are quite the fashion statement. So, you will find many who wear them without even trying to play the sport.
Therefore, including these in your overall lifestyle will allow you to look as good as you want. In this article, we will walk you through some of the best fabrics for golf polos. As you know, there are many opportunities, but we will talk about the best ones.
Polyester
You should have a polyester golf polo on if you are a golfer or looking for a classy fit for physical activity. This fabric contains moisture-wicking that pushes moisture to the outer part of the shirt, where it dries off. As you can presume, this is a great feature with many activities during their day. Wearing these during high temperatures is a great addition, even for those who aren't. They will have no problem with common unpleasant situations regarding sweating.
This feature alleviates any sweating issues leaving you dry while playing. Similarly, the fabric adds to the professional look depicted on the field. Polyester is also famous for its durability compared to cotton, meaning you do not have to buy many shirts but a few of quality. A few of them, but those of good quality, will be enough for most people. Therefore, there are two sides to the coin: they are both high quality and quite useful. So, focusing on polyester is a good thing.
Cotton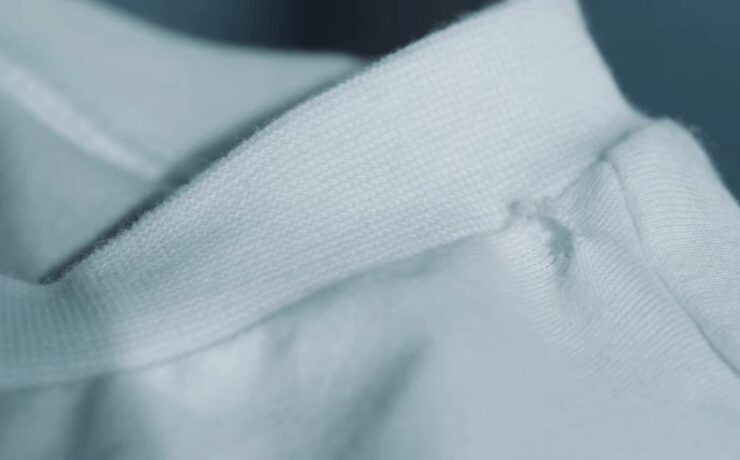 Cotton is a classic and everyday fabric used in making shirts. Cotton is the best option when sourcing for comfort because of its smooth texture and feel. You derive all these benefits while looking classy and elegant. Finding products made of cotton is common. However, that doesn't mean finding the quality ones will be easy. It would be best to research a lot before you can do that. Thankfully, polos are a great opportunity for you to do exactly that.
The disadvantage of rocking a cotton-made golf polo shirt comes in when you actively engage in exercise and get drenched in sweat. That is because cotton retains more moisture than other synthetic fabrics. For that reason, we would advise only professionals to use these. Why is that? Since they are not so much resistant to sweat, using them just for special occasions like matches is the way to go.
This disadvantage is, however, subjective to individual preference. Where one person may feel like a wet cotton shirt ruins their professional outlook, others may be fine. Also, based on budget, taste, or style, other individuals may opt to go with shirts made of different blends of fabric containing moisture-wicking characteristics. When you find the right balance, you should make a purchase. Again, to do that, you should conduct serious research before you find the right ones.
Bamboo Viscose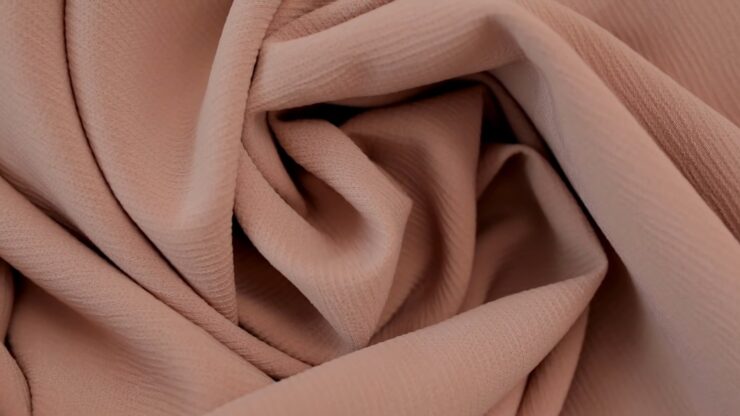 Bamboo viscose tramples all the other materials and is widely regarded as an almost perfect fabric blend. This fabric is fantastic because apart from its odor-blocking abilities, it also contains moisture-wicking features that leave you dry during the course. While it wasn't as popular a couple of years ago, this material is now widely used by all the most popular brands in the world.
Similarly, bamboo viscose consists of breathable substances bereft of harsh chemicals. This feature prevents irritation due to allergies granting you an epic experience. Breathing is crucial for wearing an outfit, especially during high temperatures. Doing so will give you a much better experience during those temperatures. Doing so will give you a much better experience, as we've said. Bamboo viscose is just the way to go in those situations.
Often, this fabric is combined with cotton to add to the comfort aspect. Considering today's environment and eco-friendliness, bamboo viscose shirts are 100% biodegradable, promoting sustainability. Additionally, they have superior breathing elements that will ensure you get the most while on the field. Finding the right polos takes time. So, it would be best to be patient until you achieve the desired result.
Worry no longer if you have sensitive skin and are prone to sunburns. This fabric contains UPF 50+ sun protection that guarantees safety while you have a good time on a sunny day. You can always buy golf polo at reputable online stores like Sunday Swagger. To find those polo shirts, click here and choose your favorite one. There are countless e-shops where you can find these. Still, this one offers high-quality products.
Conclusion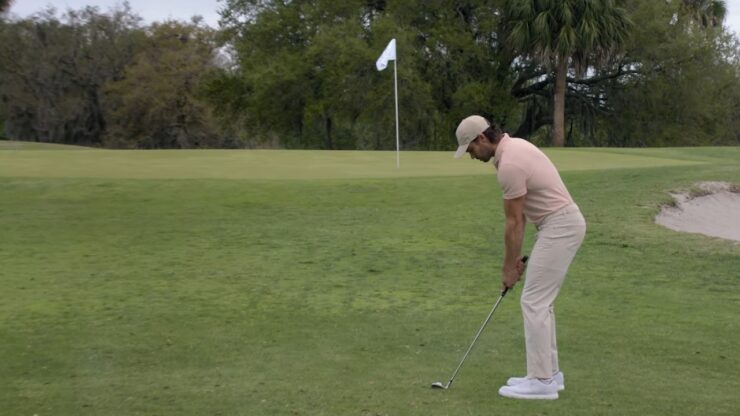 Making a fashion statement doesn't have to be as complex as some think. You don't need to look solely for lucrative brands to achieve it. Wear everything you like, and try to make it comply with other elements of your overall style. Here, we talked about how good of an idea it is to wear polos. They can be quite an addition if you play your cards right.
Golf polo shirts are excellent for outdoor activities and casual styling. Despite their variation in texture, you can rock almost any fit with them. The texture variation only comes into play when exploring the qualities you seek. However, if you are stuck and need help picking one, the bamboo viscose should be your pick. It is easily the best decision you can make regarding the material.

Grace Fujimoto, a prominent figure in golf journalism, has been crafting compelling narratives for golf publications for over two decades. Her fervor for the sport and her prowess in writing converge to provide her with a unique and comprehensive insight into women's golf.